Have you ever wondered of doing something way different and peculiar from the rest? A jump into another field, a jump into another job, a jump into starting your own business. Well Dr. Amit Dang, a founder and CEO, a gold medalist and a recipient of the Baba Saheb Ambedkar award has a crazy ride to share with us. A journey that wasn't mainstream, a path that was unstable yet, fulfilling and prosperous for him.
"When I was a kid my brother wanted to become a doctor, and those were the days when you did what your brother did, you tend to follow those footsteps. He became a doctor and I just followed him up and later he left to the U.S.A and even I wanted to go but, things didn't happen as per the plan."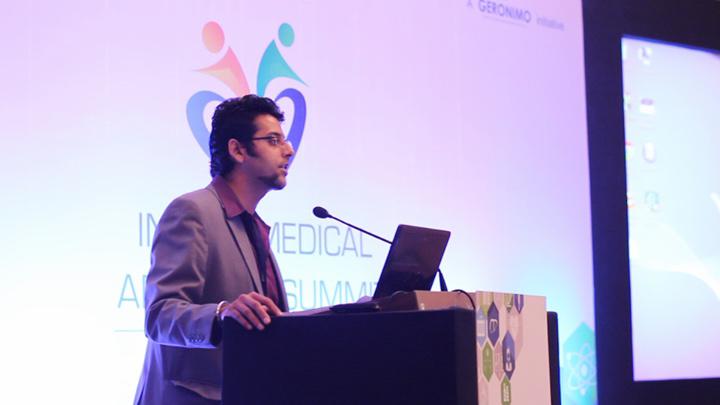 When things don't turn out the way we want it to be always remember, one door closes only for the right one to open. A door that is destined for your life will lead you to the right path and, what has to happen will happen. Dr. Amit had plans set out for his life but, life took another turn.
 He did his MBBS and MD in Pharmacology from Goa Medical College. During his internship, he realized that he will not be comfortable in setting his career as a clinician. Although he was good in medicine, practice and knowing the history of the patients, he did not feel the urge or the comfort while doing it. Thus, he decided to pursue his career in the field of Pharmacology. "MD Pharmacology was again for 3 years and the stipend was too less, so, I started doing part time medical writing on weekends, to earn extra bucks when my friends used to party all night. The whole journey began that way. I did not go for a job or anything like that." After completing his MD, Dr. Amit moved to Mumbai and that's where his whole struggle started. When he shifted, he didn't really know many people, but Mumbai was a hub of pharma companies and he had to move.  In 2011, he opened a company and started working on the medical writing projects. "Then the whole journey of business development began." When you choose the path less trodden by, of course it is extremely strenuous but, at the same time things will start happening in favor of you. Dr. Amit had a few seniors in Mumbai who were his friends and also worked as a part time medical writer; he knew the expectation of the industry. "Initially there were a couple of leads. I'm very grateful because they did help me a lot in building my initial revenue so that I could pay my rent and take care of basic expenses."
2011- 2015 were five-years of business development and he kept on meeting people, from the marketing department to the medical department. He kept building his network. "I kept on doing projects, whatever was coming on the way, irrespective of the nature or the therapy. Somehow I was lucky that the credibility got established. Product managers and marketing managers started to recognize me." In 2014, he convened,"Indian Medical Affairs Summit," and this was the very first time that something like that had happened in India. Through this network he met a lot of people. But in 5 years he still couldn't build a team.
"I used to hire freelancers for everything because I did not have much money for the business to take up. There were many ups and downs. Lots of times I thought I had not taken a right decision; I should have just gone to the U.S.A."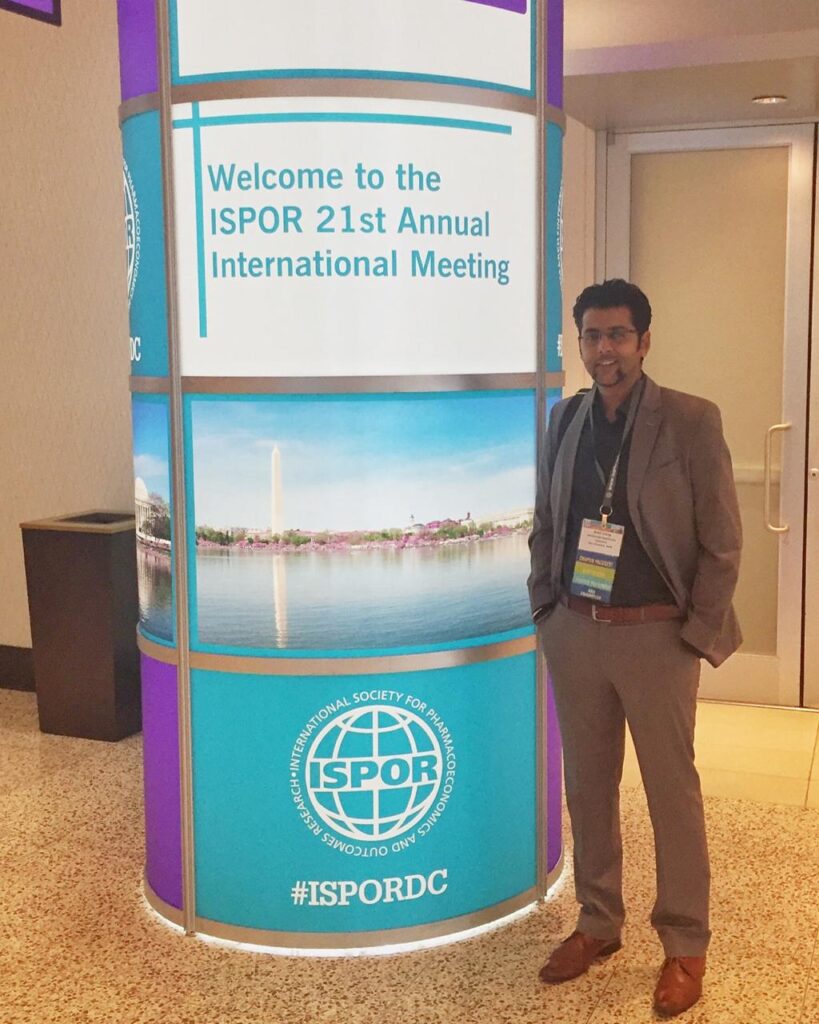 Dr. Amit was also on the verge of giving up as his juniors and friends who had pursued a similar degree had moved ahead of him in a regular job whereas, he was alone trying to build clients. Although he had worked with 40 companies by then, he says that it didn't matter. "The number of clients really doesn't matter, it's the revenue, the savings and the money. The project costing is of utmost importance. Freelancers can leave anytime; you need to provide end to end solution. Thus it was extremely difficult."
Dr. Amit was in a perplexed situation, he was almost on the verge of giving up but, he did not want to quit, he did not want to look back. "There was a time that I wanted to give up, however I started working as a part time consultant for another company. He needed the money and he had to work for it." After a few discouraging scenarios in his life, he went back to Delhi and he was in a total fix. He wasn't sure of how to go about it. "There were challenges. It was mostly that I wasn't making that much money how much the business should make. Unless the business is growing, it's not business. I had lost my personal life, I used to work for 16-18 hours a day." Meanwhile, Dr. Amit did not just lose hope and go back home, he started to research about many topics and many projects as well. He got in touch with a subject that he disliked at the time of his MD and that was Health Economics and Outcomes Research (HEOR) which surprisingly became the bread and butter of the company later on. He took a break and started his journey with HEOR, which was very much new in India, back in 2015. Things slowly started to fall in place, he started to move upwards and he began to get clients from abroad. He started to travel internationally for conferences and during his first international conference with a lot of effort and dedication, he planned 35 meetings in the span of 3 days. That was a great milestone for him but could not generate meaningful business out of those years of business development, while staying in student hostels and dormitories. It was a conference in Amsterdam, where he decided to buy a table top booth from his savings to showcase company's services and represented India as well.  In 2016, he got the first project for his company and he was able to set up a team and a small office in Navi Mumbai.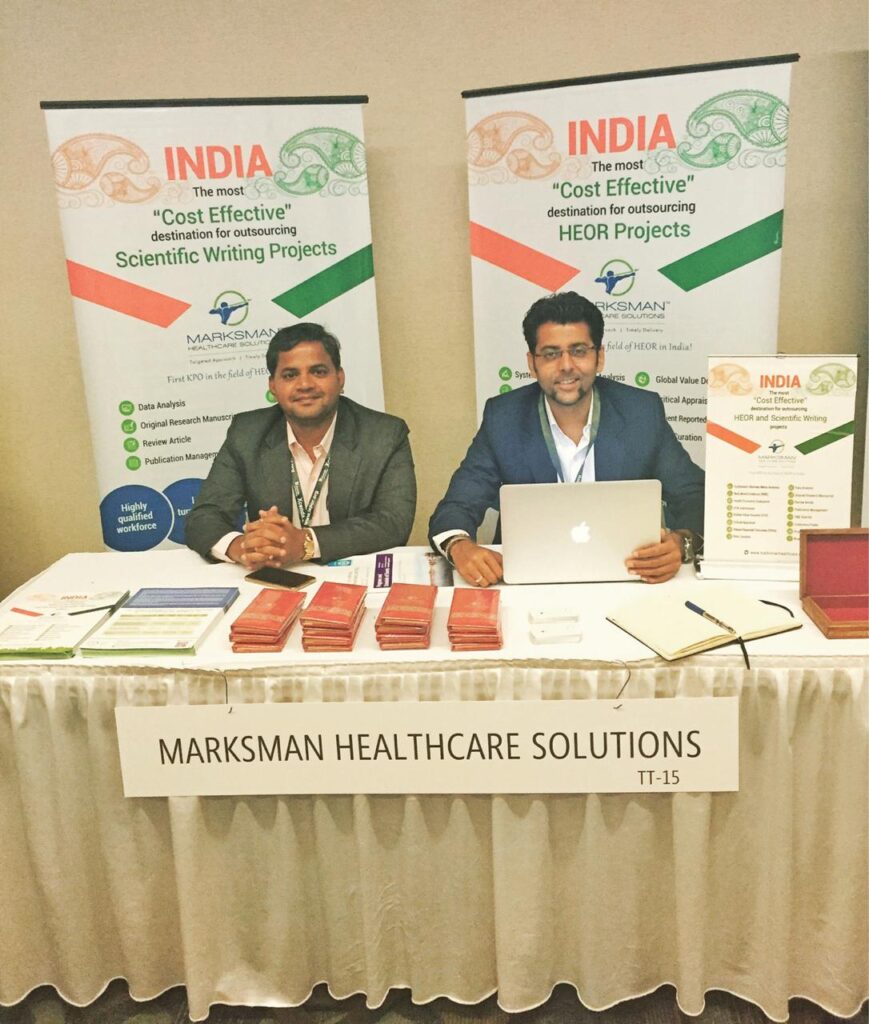 With frequent travelling and networking, both online and offline, he gained recognition internationally as well. Things took off beautifully. They began to receive many projects. Dr. Amit says that his lady love proved to be very lucky for him. After a few complications from his first company, they both decided to close it and started MarksMan Healthcare Communications.
"My wife and I started to work together. She helped me to restructure everything that was not in the company's interest. We revamped our website, branding and conducted milestone events in India for the very first time including, "Indian Patient Access Summit." We also launched an online certification course in HEOR under the aegis of "MarksMan Academy of Health Sciences," which is now taken up both nationally and internationally by students and professionals. There was a time when we even had to take a loan of 10 lakhs to be able to pay my employees. But we made it."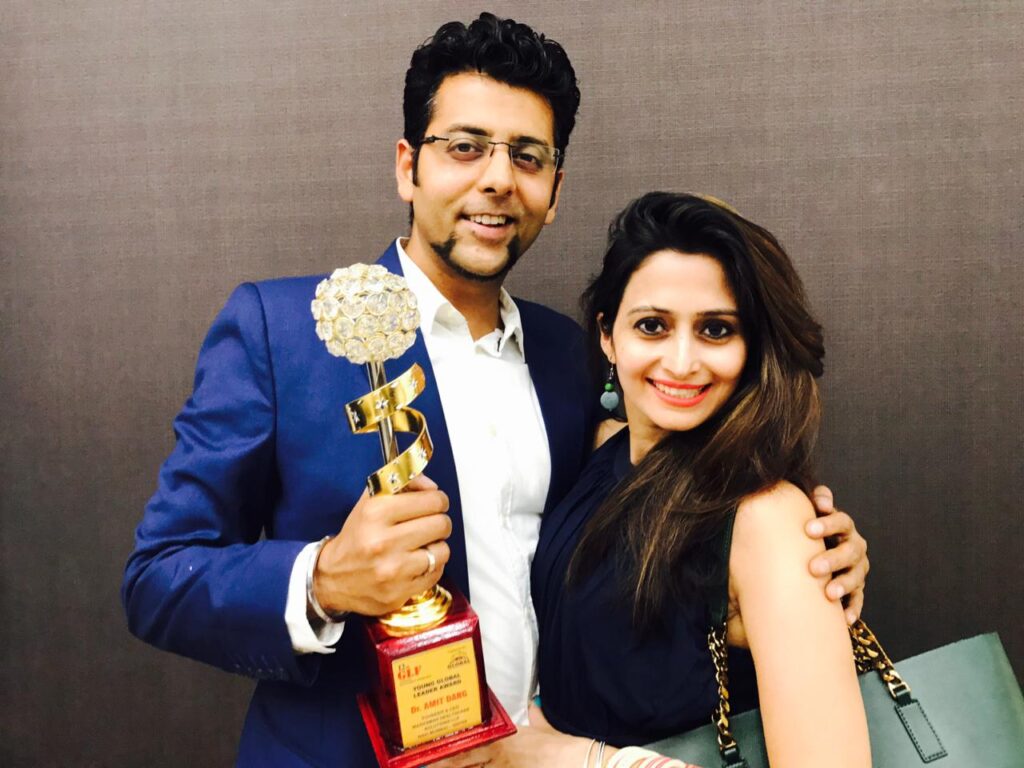 Subsequently, they shifted to Hyderabad from Navi Mumbai and recently bought their own home. At the moment they are expanding and foraying into digital health and digital therapeutics domain, which is quite niche even globally. They are almost ready to launch their digital health app, 'KYT Adhere,' that plans to incentivize patients taking treatment on time. "Everything changed, things are completely different now."
"There is no short cut for hard work. It is a long road but, it was a fruitful one." Don't run away from working hard because that is the only way you will reach your destined future.
-Tabitha Kumar
Team MOGG'S would personally like to thank Mr.Amit for sharing his journey with us.
If you like our stories, do share and follow us @MOGGSCoffeeconversations on Facebook and Instagram.
Have a story to share?Write to us at stories@moggs.in