Art speaks when words fail to express true meaning and an artist can portray things that other people are terrified of expressing. Mr. Thomas Alexandar shares his journey with his passion towards art and his perception of making all things beautiful through his talented hands.
Every son quotes his father, in words and in deeds. Mr. Alexandar gives credit to his father for playing a major role in his endeavors as an artist. "My journey with art began much early as a small kid, when my dad showed and gave me an incomplete drawing book of his MD which had only one painting in the first page. He then drew a free hand sketch of a waterfall with his hand gripping the pencil, moved so elegantly to capture the beauty.
From that day on, I was hooked onto creating something beautiful. I still have that drawing book with me, the following pages are filled in by my amateur attempts to use paint and recreate beauty at several instances."
Art is something that makes you breathe with a different kind of happiness. Mr. Alexandar says that the one factor that draws him most to art, be it in any form is the sheer joy and fulfilment that he receives in being a part of creating a piece of art. "The greatest moment is when the art work is complete and you just stand there to stare at your creation, your idea and a part of your own being." They say dream big and Mr. Alexandar says that the addiction to the joy and to explore it to the fullest potential is the dream itself. Any artist cannot stop at the minimum of it." As a child he won the first place in the inter class painting competition and all the accolades that followed later. An important lesson is not to acknowledge what you have but who you have in life. "Apart from art for art's sake, the appreciation, the encouragement of persons that surround you, I feel is one of the greatest motivations for any kind of accomplishment, especially when you're an artist. My family, my friends, my teachers and even my employers were very generous in offering that to me."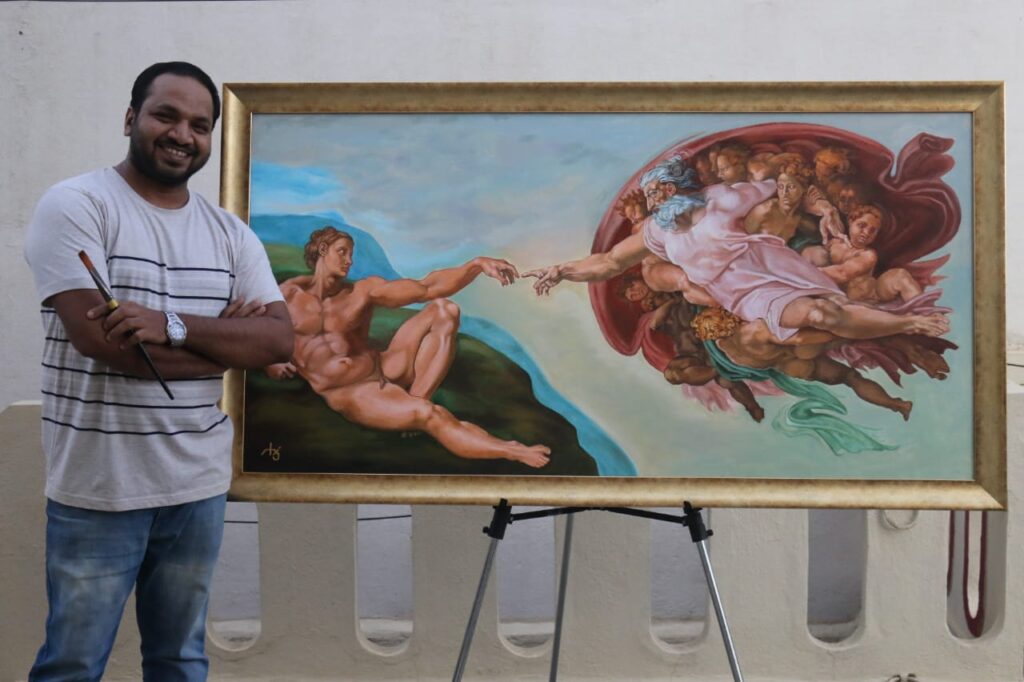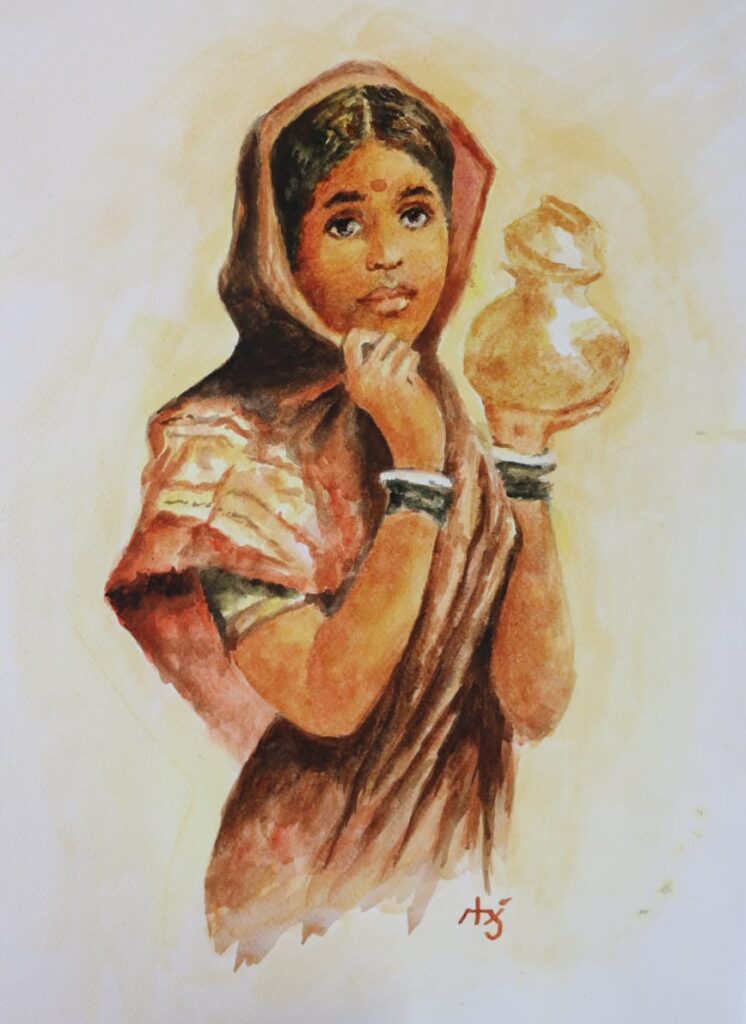 Challenges and hurdles are a part of each one's ride in life. Although they seem to pull you down, these hardships allow us to grow and transform into a beautiful person, with experiences of tackling situations that prove to be risky. A difficult path leads to a beautiful destination. "The most challenging obstacle is my own ability to offer the time and efforts, the practice of art deserves, given the fact that it is not my full- time profession. However, at times I have also had strong realization that it's better to have varied interests to self- actualize yourself. An artist is essentially a creative being no matter what the medium or opportunity." Living in a society where everybody is running to become an engineer or a doctor, it's very rare to find people who appreciate art and its true value as well.
"My favorite artist is Michelangelo, it is because of the manner in which he dedicated his life and energy to study and create astounding art and architecture. It is said that God is in the details and Michelangelo's sculptures such as "Pieta, "David and his frescos on the ceiling of the Sistine Chapel are the living examples of this detail, and a testimony to what wonders human being is capable of, and a wonder human being, himself or herself it is."
Mr. Alexandar says that painting is not his full- time profession. He is an assistant professor of Economics at St. Joseph's college of Law. So, only during his free time he manages to paint, create clay modeling, art work and so on. "I sell my paintings. Just as there is no free lunch, there is no free art work either!"
"As an artist in these pressing times, I would recommend you to love the person close to you. More so if that person is you yourself!"
-Tabitha Kumar
We would personally like to thank Mr.Thomas Alexandar for sharing his journey with us.
If you liked this story, please do share and follow #MOGGSCoffeeconversations on Facebook and Instagram.