With hands that move artistically and a mind full of innovative ideas, Pallavi shroff Bharucha shares her story as a prosthetic artist.
Mrs. Pallavi's journey started in 2017, when she was in Prague pursuing a Masters level diploma, specializing in film making and cinematography. During her years there, she produced, shot and directed a film, "Together" however, for this short film she was in need of a prosthetic artist.
"At that point, even though my family was supportive of the costs-for a school project, the cost of a Prosthetic artist seemed too much to bare, therefore I decided to watch few YouTube videos and try some stuff on my own.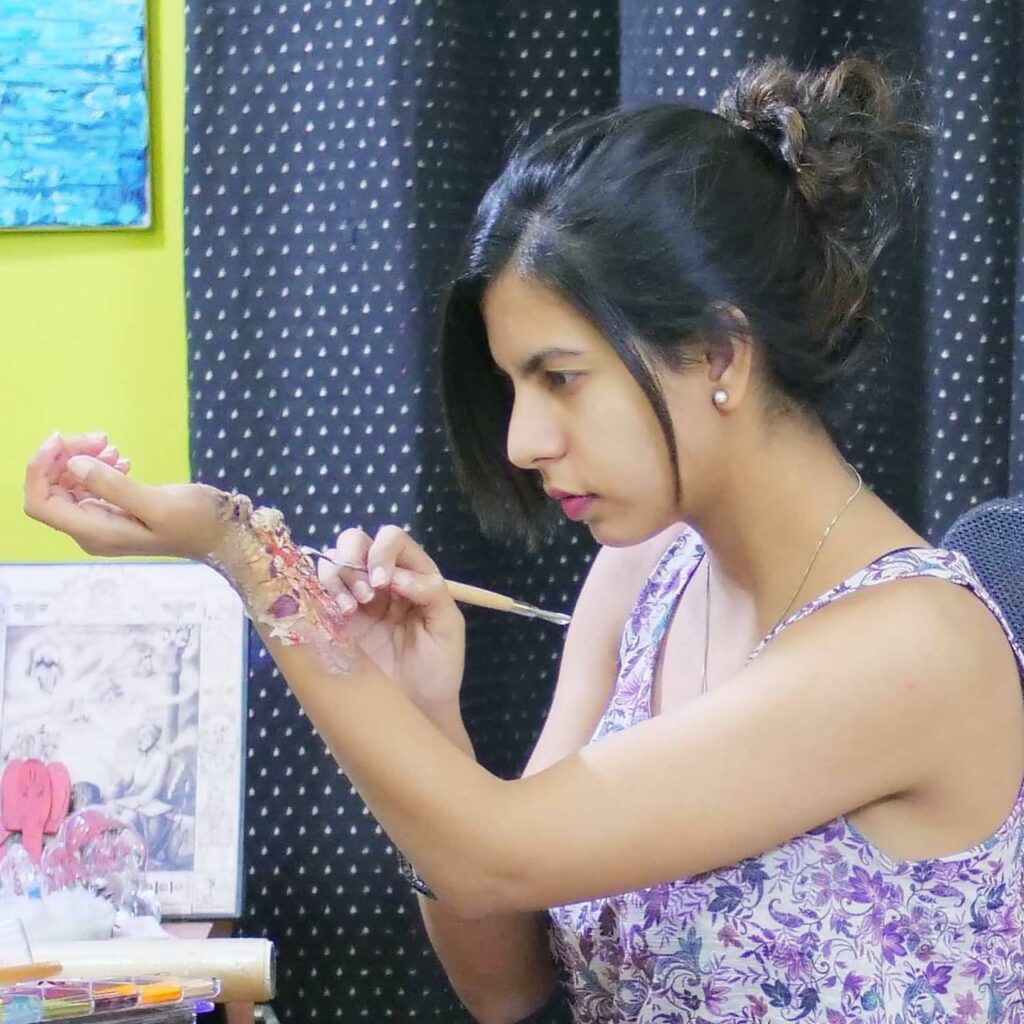 I bought the materials and first tried it on myself, then on a friend and then I did it for my actress. Seeing that, my film making friends asked me to work on their short films, hence the journey began and I developed such immense passion towards this art that I kept trying to create new looks on myself and on my parents to get more well versed in this field."
When you perceive someone else to do it, you fail to understand the talent within you to support yourself. Pallavi felt that it wasn't fair to burden her parents for another Master's degree when she hadn't given cinematography a try. However, within few months she received a call for a Kannada feature film as they had seen her work online. Doors started to open for ambitious Pallavi. "I shot the first schedule and before the second schedule I went to London and did my course on Prosthetic Character Creation from Neil Gorton Studio, Aylesbury, UK.
The reason I got so attached to this field is because it lets you think, it lets you imagine things you've never seen before and allows you to bring it to life. It lets you create possibilities and widen your imagination. But I love it the most because it lets you think out of the box and increase the impact of films, making your viewer cringe."
In 2018, Pallavi started her very own Prosthetic studio- Pal FX Studio, creating moments of Impact. She has been a prosthetic artist for 3 years and worked in Tamil, Telugu, Kannada and the Bollywood industry.
Being challenged in life is inevitable, being defeated is optional. "My first challenge was procuring materials for this job. The materials I trained with were different from the ones available here and the biggest challenge was the change in temperature. Each product reacts and cures differently to different temperatures and knowing your products is key." She says that although one thinks that he has got it right and theoretically things seem easy but, actually doing it is a totally different ball game.
"You gotta keep trying until you get the perfect outcome. Every project is a new challenge but the trust of the director and the final contentment of watching the audience's reaction is worth the effort."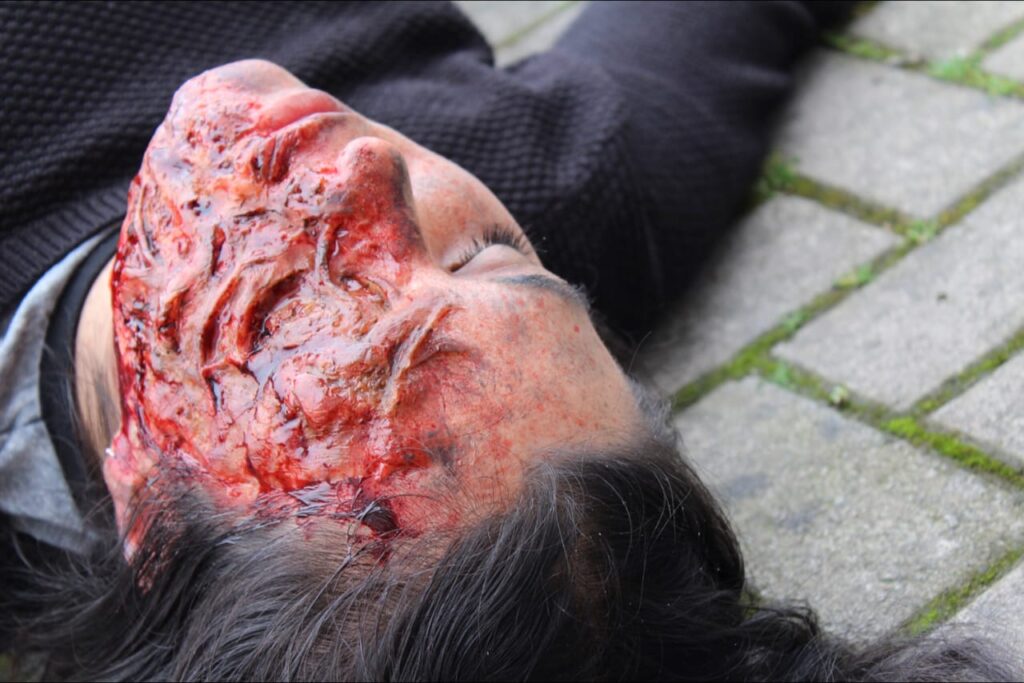 Many people have misconceptions of working with the film industry but, Mrs. Pallavi gives us her exemplary experience of working with different films and different industries as well. "It's overwhelming to see how welcoming all the film industries in India are. Unlike what we hear, I have felt highly respected and comfortable on set, even if I am the only girl crew member there. I might not be well versed in all the languages however that has never stopped anyone in having a conversation with me, we have always tried our best- me with my broken Tamil, Kannada and they try their best in meeting me mid-way. I have had a very good experience with all the artists too. Overall it has so far been a very fulfilling experience."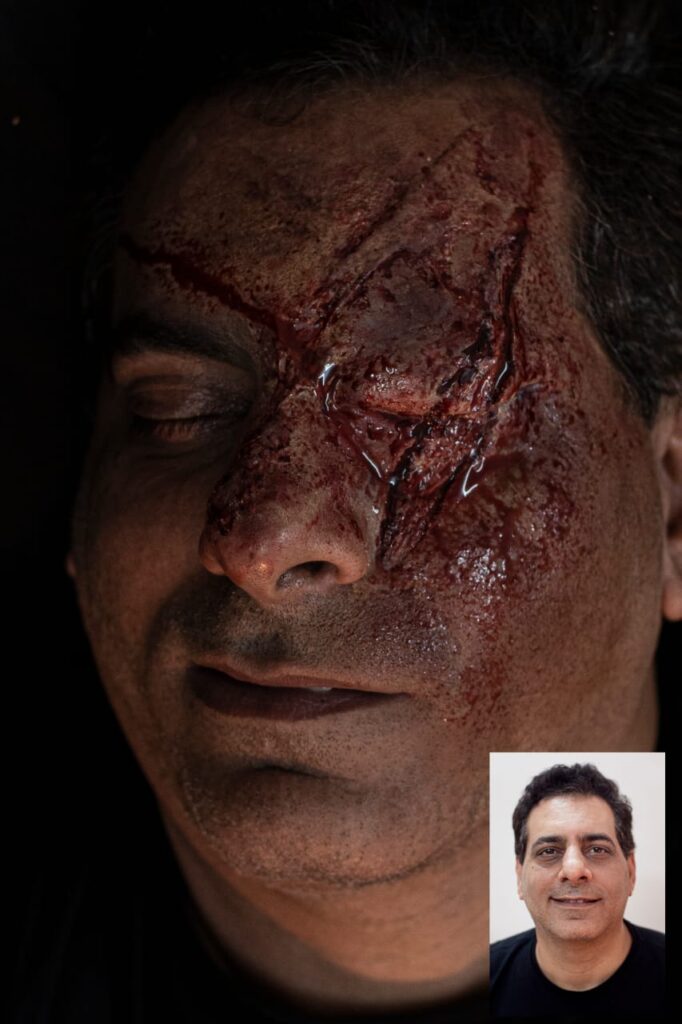 Motivating such astounding talent is of utmost importance. With the growth of these artists our industries and our country will expand, leading to a creative and an inventive world. "The fact that the filmmakers can now think outside the box. I've had people coming and telling, so you can make this? If yes, then I'll make a film on it. The fact that there's no restriction. Earlier we mainly had to rely on CG VFX to make alien movies or create wounds and then animate the actions, however today we can create a prosthetic appliance which can be applied directly on the actor so what you see in real life is what you get on screen, no surprises." She also collaborates with VFX houses to enhance the prosthetics if required when it comes to disappearing a limb, a nose or some part of the body. "And of course the unlimited creative freedom is one of the biggest motivating factors for me."
An artist once, an artist forever. It takes real guts and confidence to come up and do what you love. Mrs. Pallavi is a full time artist and she says that she loves her job.
"I guess when you do what you love with utmost passion, hard work, discipline and dedication. Financials find a way to flow in."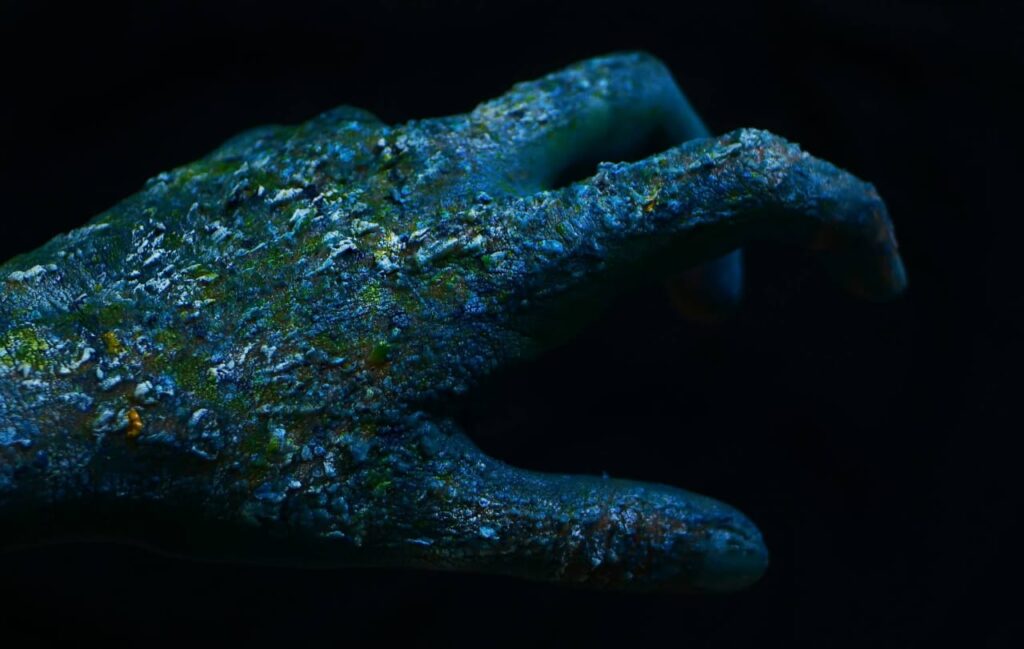 Mrs. Pallavi gives us an advice that she learnt through her experience of life not to give up and to just push through the high and the low tide. "There will be many times when you cry and feel like you just can't do it. Like all the options are exhausted but if you fail 9 times, your 10th might be an even better result than what you had imagined. It's all about trying and trying till you succeed and believing that whatever happens, happens for a reason." Follow your heart, trust your instincts and let those obstacles attack you because, without it you won't grow. Mrs. Pallavi's journey is unique in its own way, from cinematography to a prosthetic artist, from one jump to another but, that jump was worthwhile and destined.
-Tabitha Kumar
Team MOGG'S would personally like to thank Ms. Pallavi Barucha for sharing her story with us.
If you like the stories we share, do share and follow us #MOGGSCoffeeconversations for more stories.