Have you ever imagined what life would be with a ton of children all around you throughout the day? Well, Mrs. Greta Kotian has a wonderful journey to share with us about her very own, Tiny Tots Play Home.
"I am born and brought up in the city of Mumbai and I grew up in a middle class family and I lost my father at a very young age. My family consists of me, my mother, my younger brother and my elder sister. Life was difficult for us as my mother had to work alone and feed the three of us."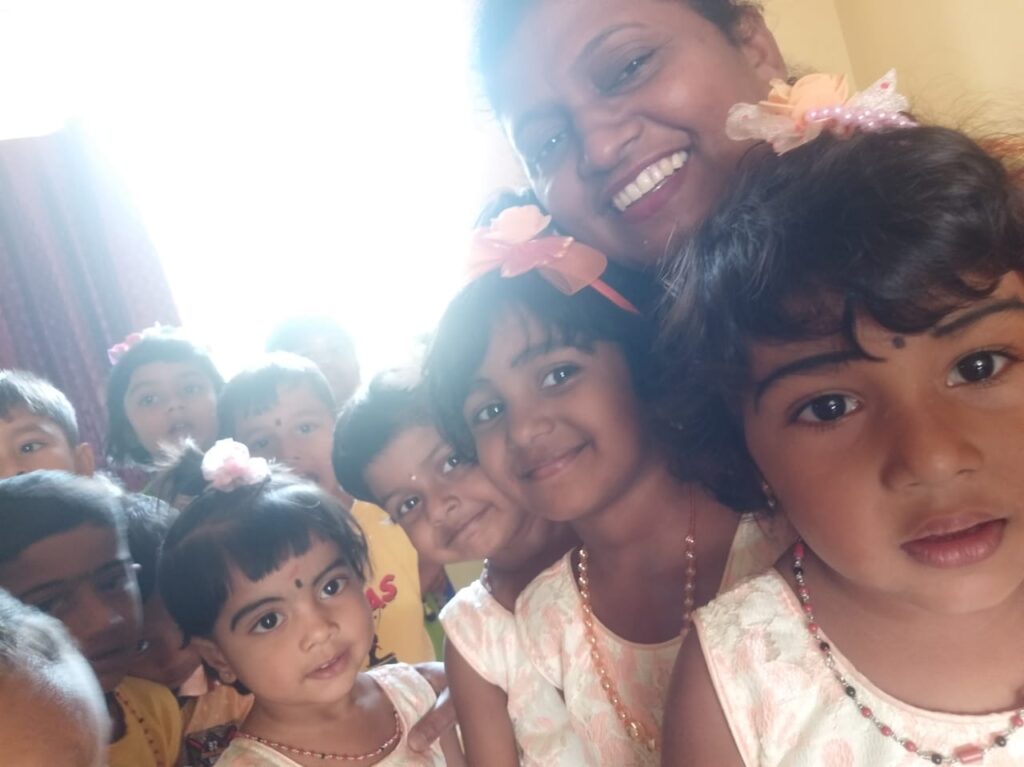 A small beginning but an experiential one can be perceived as a very important necessity in life. Mrs. Kotian acquired a small job at the young age of 17. She studied in the morning and went to work in the evening. She then learnt short hand typing and began to work for a company and continued to do so for 10 years. "Later, I got married and settled in Udupi. I wanted to start working and I was offered 2-3 job opportunities after which I began to work as a receptionist in a hospital. I worked there for 6 months and when I was nearing my due date of giving birth to my child, I resigned." Mrs. Kotian says that she desired to work once her child would start growing up. After a few years, she found a job in a hotel. "It was indeed a tiresome process for me to work under a higher authority. My timings differed according to his. I had to take care of my family and my house as well and, try and balance everything at work. It was extremely stressful." While Mrs. Kotian sat and pondered over her life, she had a vivid thought of her aunt who, has her very own Tiny Tots Play Home in Mumbai. "I always used to tell her, once I go back to Udupi, I will start my own Tiny Tots. Thus, my journey began."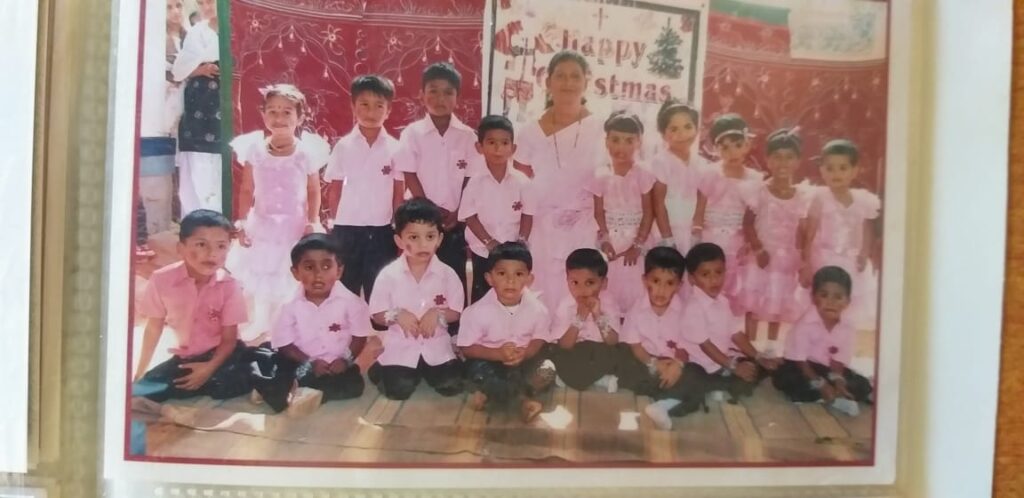 Mrs. Kotian adds that she had to encounter many struggles while she began this venture of hers. The most difficult challenge was to overcome trust issues. There were many schools around her area so, that bothered her as well. Being the only one accountable for all the children, she had to be extremely careful and vigilant at all times. Single handedly she had to take up the entire responsibility of all of them. Mrs. Kotian says that she was determined to accomplish this dream and, no matter what, she would never turn back. Also, she believed God had destined Tiny Tots in her life and he would lead her. "I was not even trained so; it was difficult for people to actually believe in me. Am I trustworthy was a question everybody contemplated on." As her son was studying in LKG, she was well versed with all his books and decided to start somewhere. She spoke to her friends and thus, Mrs. Kotian finally welcomed 5 children into her Tiny Tots Play Home.
"I began in 2006 in my house itself. I taught them the alphabets and I slowly improved my teaching skills. It steadily started to pick up and the following year I had 12 children coming in. Year after year my play home started to expand."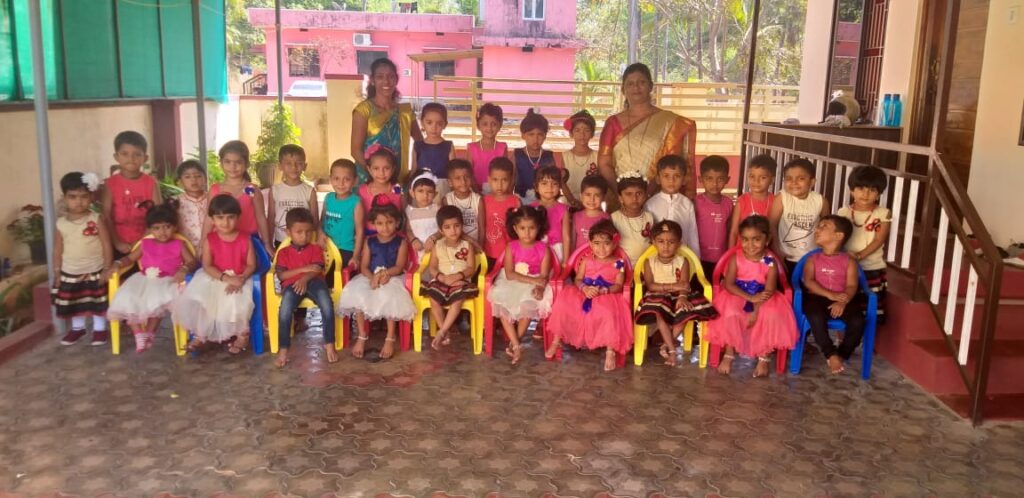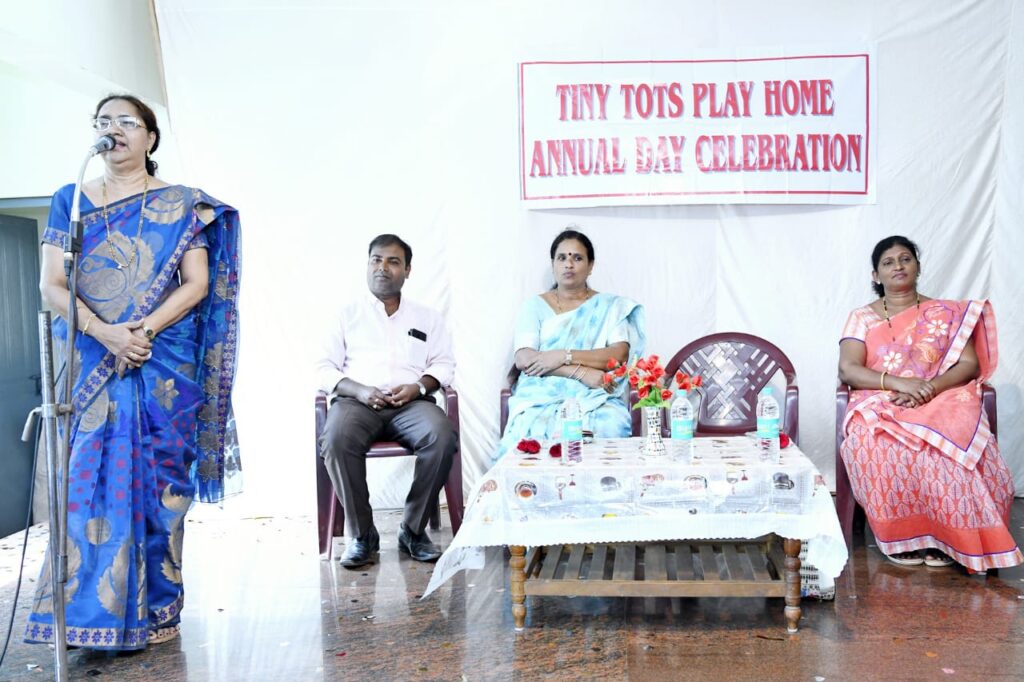 That which she defined to be as a struggle, turned out to be a blessing for her own good. People in and around the vicinity started to recognize her play home and began trusting her. For 3-4 years Tiny Tots had 18-20 children. "I didn't have a boss here. I could teach them in my own way but, I always ensured on never receiving any complaints from the parents." There came a day in her life when a parent approached her requesting to take care of their child for an entire day. "I was extremely delighted when I heard this but, at the same time I was nervous. I didn't know how to take up such a responsibility. However, as a mother I decided to move forward with such a request." She then received another child that stayed with her for the entire day. So two children, every day for 2 years, from morning 9 am- 6pm. The dedication and the determination that Mrs. Kotian has shown in her work is a boosting factor for all of us.
"Tiny Tots is not only a school. I teach them to pray, to walk in discipline, to leave their foot wear outside before entering, to wash their hands after they eat and to keep all their things safely.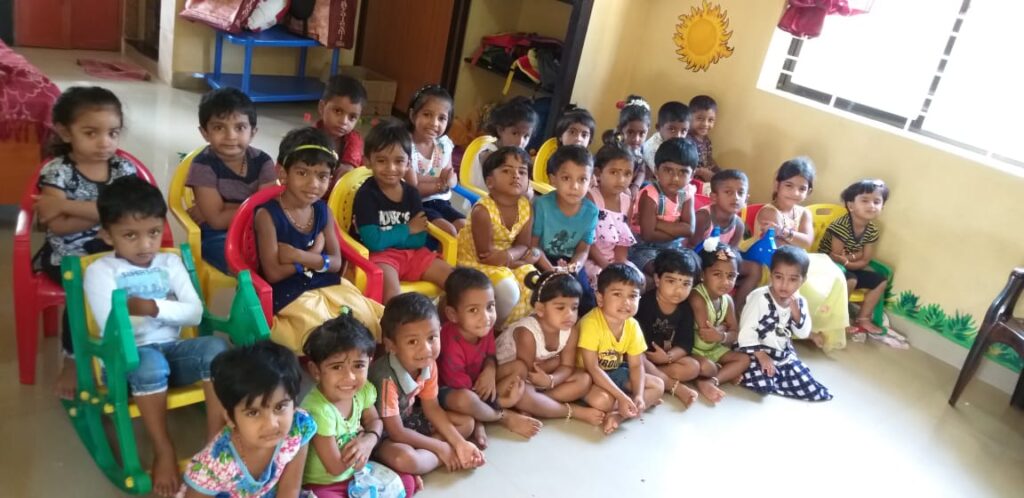 The children start to learn all by themselves. They start to understand that they should keep their bags in one place. When I start every year I teach them everything. They slowly begin to learn and then they get used to the drill." Mrs. Kotian says that money didn't matter to her, she was extremely grateful and satisfied to just look after children whom she considered as her very own. She worked at her own house for 5-6 years and then she requested her husband to build a small room for her and thus, her dream came true. Mrs. Kotian hired another teacher and both of them together took care of all the children. "Some kids are slow; some kids are fast. We never compare them. They take their own time to learn." From 5 to 45, including 10 day care children, Tiny Tots Play Home has been growing year after year. She also went on to complete a teacher course for certificate purposes.
Mrs. Kotian says that it is very important to put in your own effort. "You need to love your job, be dedicated to it and try until you succeed. Pray and you will receive. When you put in all that you have, it will definitely be successful."
Team MOGG'S would personally like to thank Mrs,Greta Kotian for sharing her story with us.
If you like these stories, share and follow us at #MOGGSCoffeeconversations on Facebook and Instagram.
Want to share your story? Write us to stories@moggs.in