As children, many of us have been very fascinated with the idea of going on a safari and gazing at wild animals so very intently. All that we have studied about them, we have the privilege to witness them live; indeed, it is an extremely breath taking moment when a lion walks, oh so magnificently! A roar of a tiger somewhere from afar and the birds chirping while, the monkeys go about with their daily activities. It is altogether another world out there. The mighty jungle has an exuberant life that one tries to capture through the lens of his camera, a wild life photographer. He brings to us the varied lifestyles, life cycles and, the utmost importance that we share this earth with some spectacular creatures that are created by divine hands in turn, enhancing our mother earth. Aniket Patil, shares his splendid journey with us, as a wildlife photographer.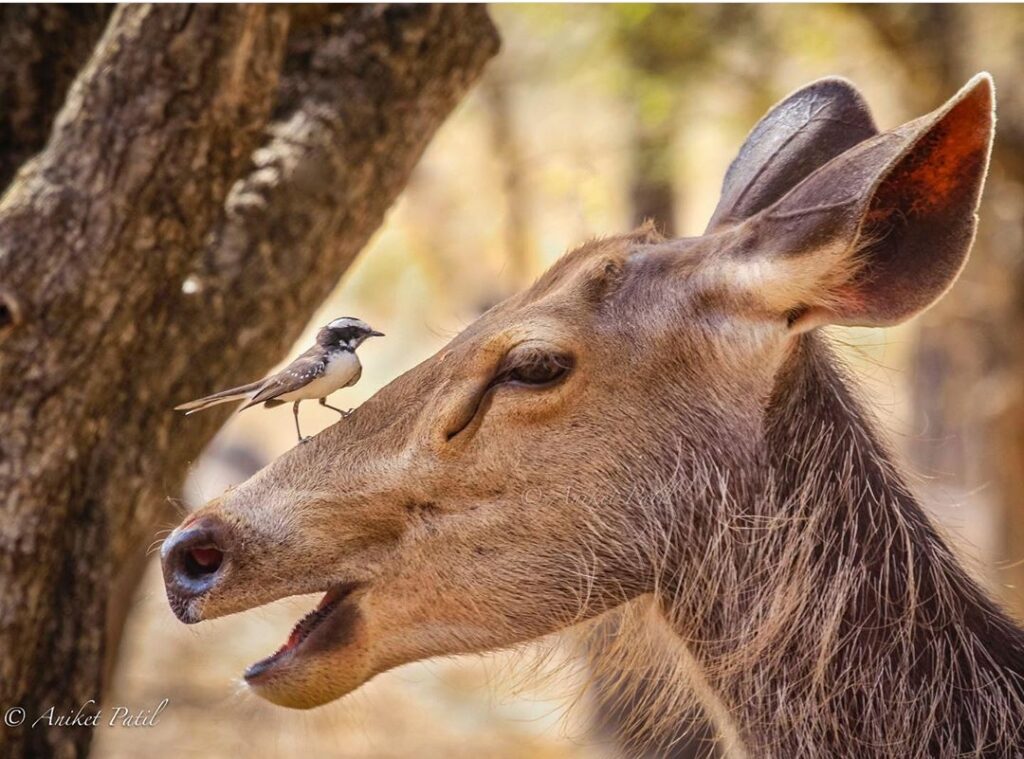 "I used to stay in a colony, in Chembur and it was kind off a jungle. It had 17 different types of bird species. There were snakes and we had encountered them in our house as well. There were cats and dogs too. One day while waiting for my friends, I noticed a beautiful bird sitting on a wire, later I realized that it was a kingfisher which had around 5-6 colors. I then had the urge to capture this beautiful creature and as my dad was into photography, I hurriedly fetched for his camera and clicked the picture."
Thus, Aniket patiently waited for that bird every day, prepped with all his camera equipment. His journey began since the age of 14 and there was no turning back after that. Also, it is extremely delightful when your father inspires and motivates you to do something different, something out of the box. Aniket says that his father inspired him in the field of photography. He encouraged him to go on safaris as well. His parents started liking the wildlife sanctuary and thus he began to travel with them to different places into the world of the unknown. "It was a hobby that gave me satisfaction and happiness. It was a stress buster.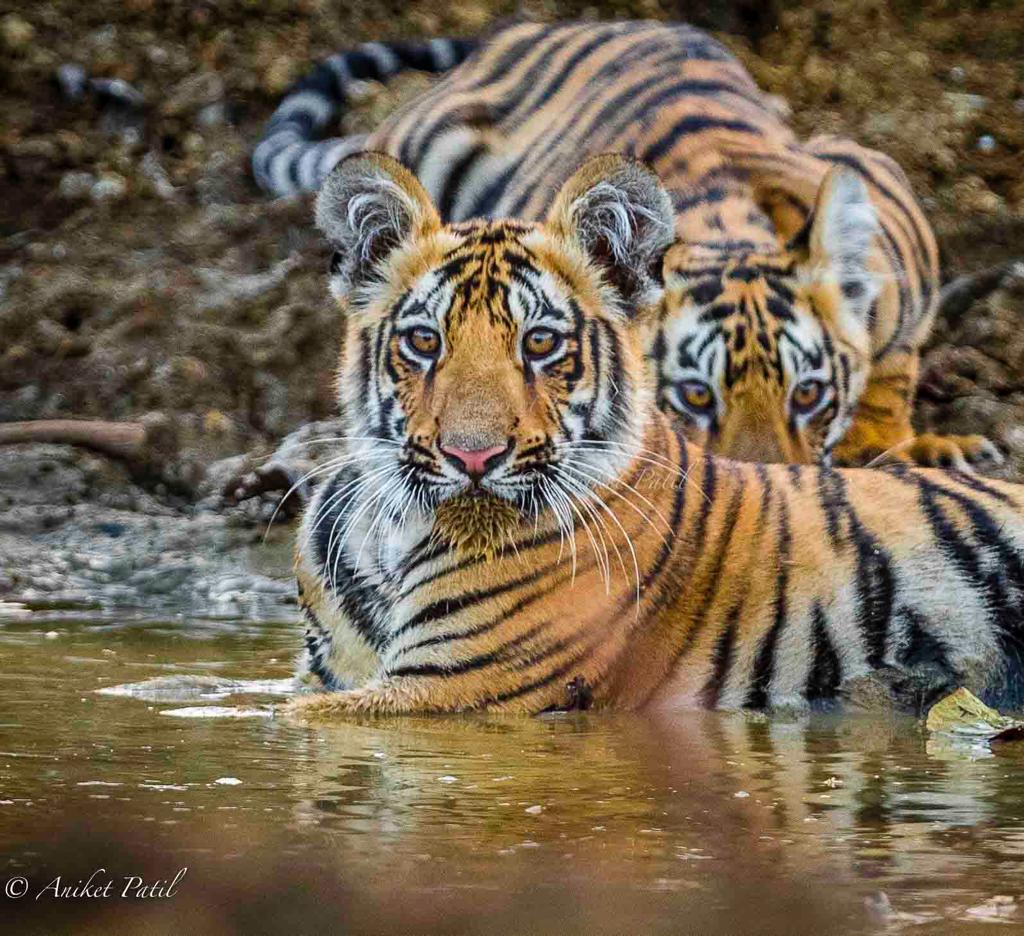 I never thought of making money out of my photography. It was all my passion for it. I did not learn professionally, I was taught by my father and through YouTube videos, books and magazines."
Most photographers fall in love with varied types of lenses. Aniket too, came across many of them and because he wasn't earning at that point of time, he had to convince his father to buy a lens for him this, he claims to be one of his challenges. "After crying and pleading with him, he was very kind to fulfill my wish." Also, he feels that wildlife photography is one of the costliest hobbies because one has to spend a lot on the equipment and then they have to go into the wildlife as well. "It's not easy, there's a lot of planning that goes in and you have to spend as well." He says that he wants to become a full time wildlife photographer but, he is still researching on many aspects that will define and direct his path.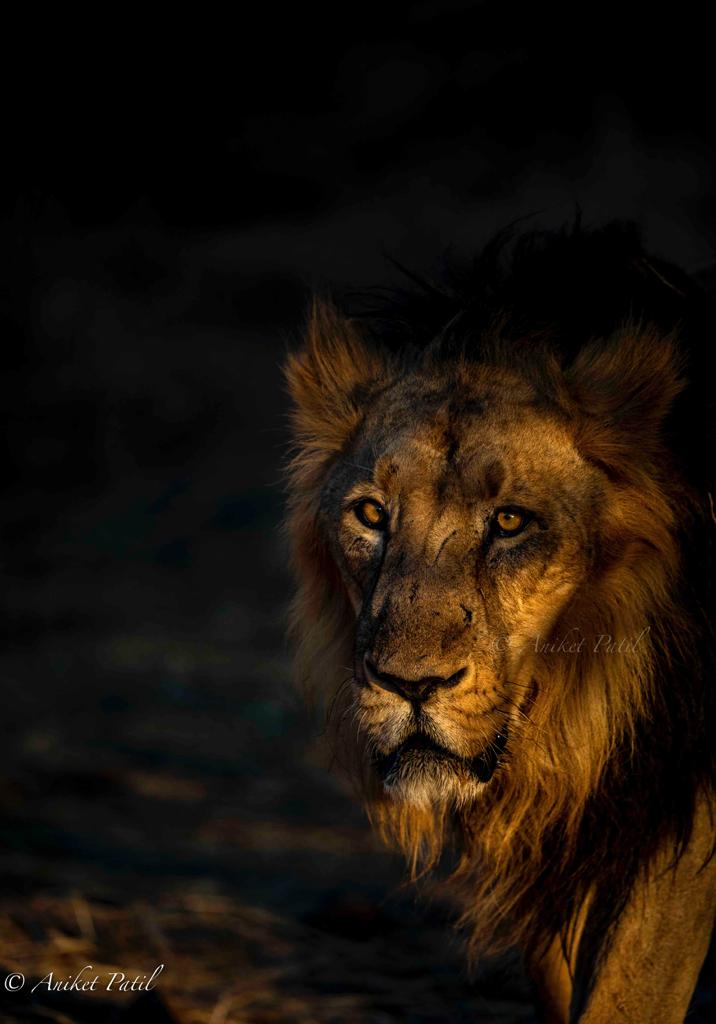 "The Tadoba forest is my go to place which is in Maharashtra. As I also work, I take an off on Friday or Monday. I then take an evening flight by Thursday and reach Nagpur from where Tadoba is approximately a 3-hour journey. By 4:30 am on Friday, I reach the jungle." He also adds that Tadoba is increasing in tiger population. Recently, it has increased about 50- 60%. "It is reliable for every wildlife photographer because the chances of sighting a tiger is around 90%." As a photographer he says that his favorite place is, Bandhavgarh. "The background, the forest is very beautiful. It is a fort and the jungle is at the bottom. There are a lot of animals as well." Aniket says that just the thought of travelling and witnessing the forest gives him a strong sense of happiness. He adds that he doesn't have to always encounter or sight an animal, just the pleasant and scenic beauty of the area and nature at its best with clean air and large trees surrounding the entire landscape is a satisfactory element for him. However, he is intrigued by the giant cats, the tigers and thus, loves to capture their beauty. "Tiger is my favorite subject and when it comes to photography, that is my model."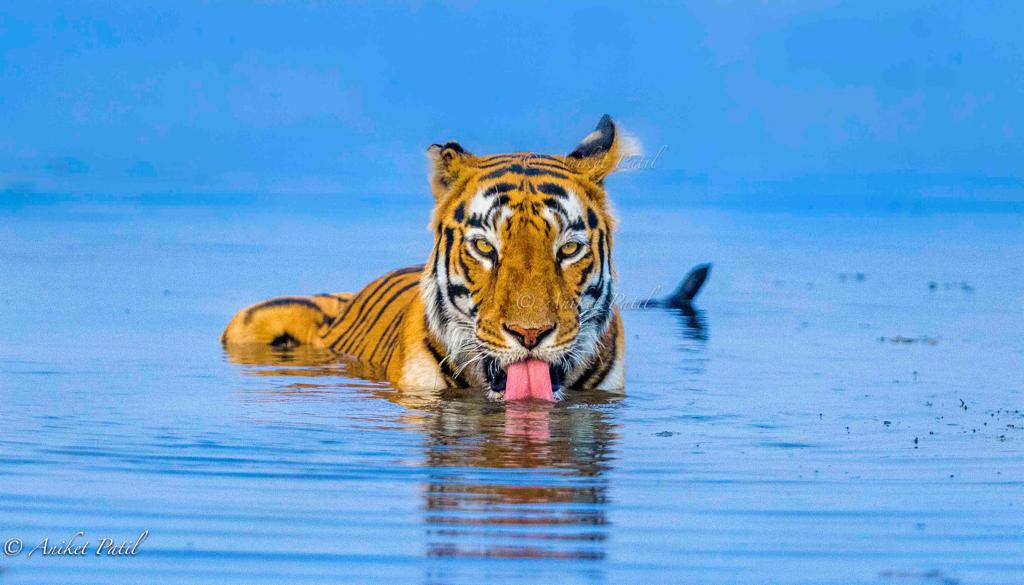 "I have a strong bond and a connection with the jungle. Whenever, you go to a jungle you indeed, feel so relaxed. You can breathe and it is actually like a meditation. You don't have burdens as well. Mobile phones are prohibited in Tadoba." Aniket says that he feels an intense sense of bond particularly with tigers.
"When they are giving birth, I too get excited. Tigers, without uttering a single word can communicate with their cubs and mate. Just to observe their communication, to witness their survival which is not easy, is a splendid factor for us, as wildlife photographers."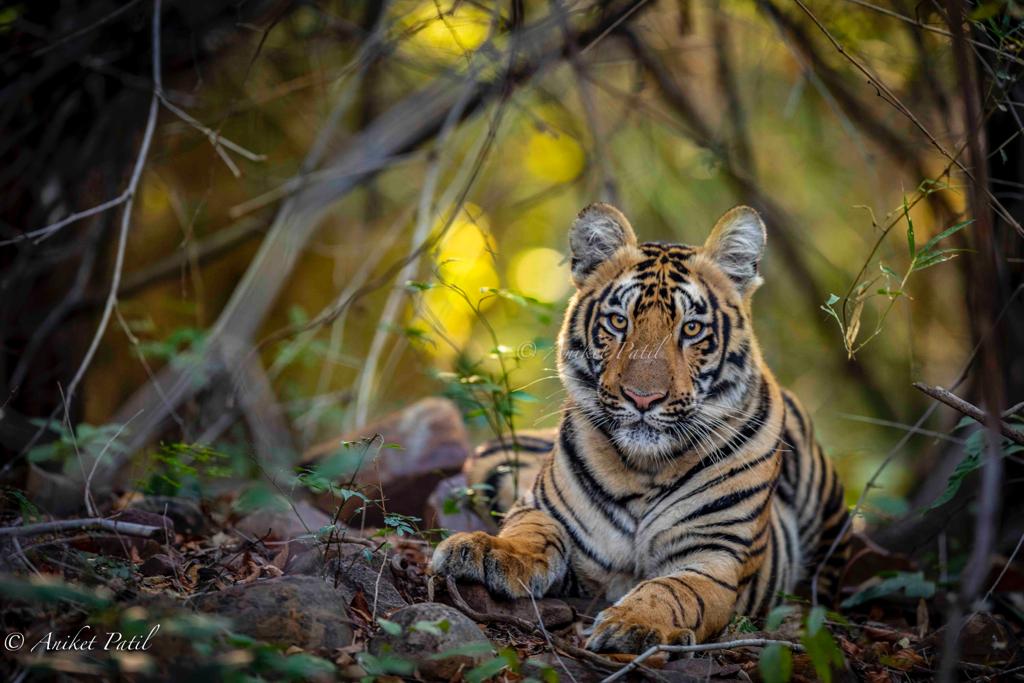 When tigress' are giving birth, it is extremely strenuous for her as she finds it difficult to breathe and she has to protect her cubs as well from predators, so their life is an experience for these photographers. "The queen of Tadoba is the tigress, Maya. All the photographers recognize her. And there is Matkasur, the dominant male of Tadoba. People have started to call these animals by name instead of their number. So when you call them by name, we do feel attached." He received a thrilling news that tigress Maya has given birth to 5 cubs during this pandemic and he is filled with joy on hearing something so emotional to him. "Finding a tiger is an adventure and that feeling cannot be expressed in words."
Over these 10-12 years, Aniket has never experienced or heard of a tiger attacking a person, unless and until the person has tried to intimidate it. "If one is very close to it, the tiger might roar or growl. Unless you don't disturb them, they won't harm you." However, there was an incident that had frightened him when few cubs had followed their jeep in curiosity as they had never seen a four wheeler before. "If you have seen a domestic cat and when you compare it to a tiger, you'll feel like this is the same cat near my house." Aniket says that tigers have taught him a lot over the years. Mother's love and their own unique way of communication enthralls him. He has witnessed tigress Maya's love towards her cubs and those memories will be cherished by him forever.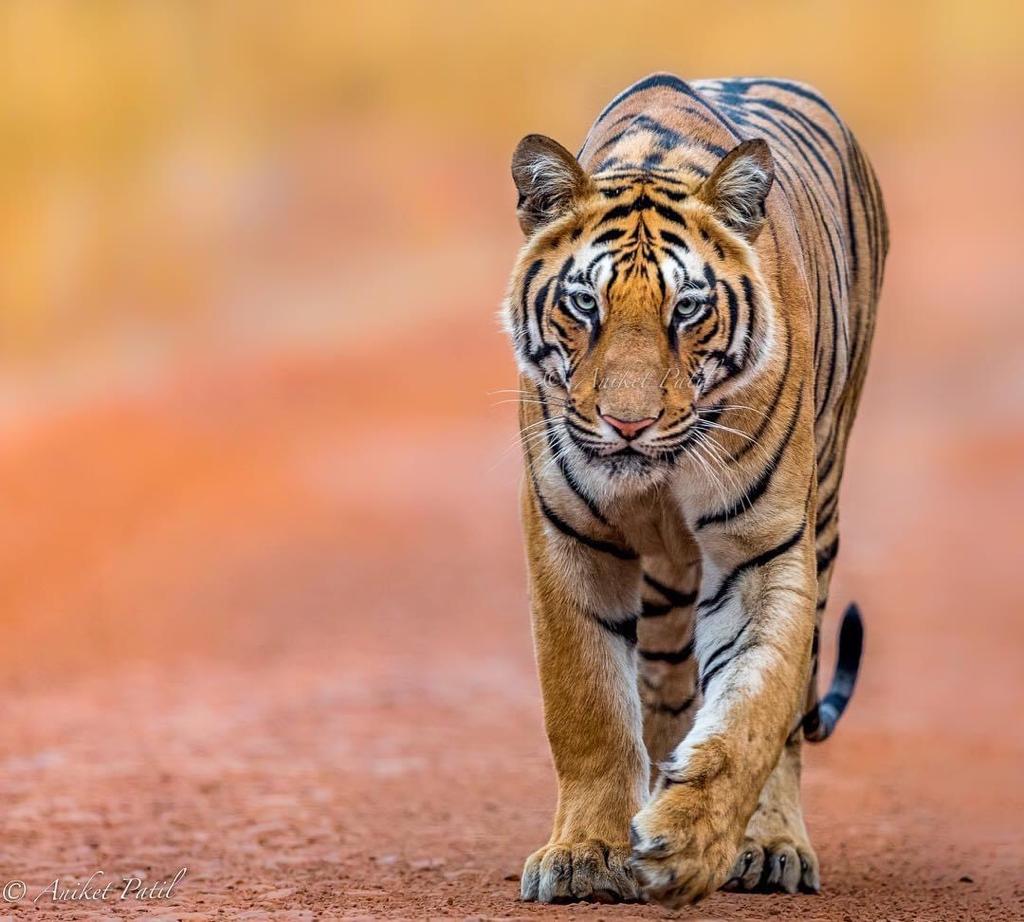 "The cubs tend to annoy their mother a lot. It is so irritating for her, yet she controls herself and gives them all the love and the warmth they need. She will never growl or hurt them. The way she treats them gives us a lot of insight about these animals. We have to be patient. Patience is the key to get what you want in life."
He believes that tigers have more emotions than humans. They showcase their true self to their mates and their cubs. Tigers do not share the meat they hunt for. However, as noticed by Aniket he says that they do share their food with their cubs, early litters and their mates as well. He realizes through these animals that unnecessary fights and arguments are of no use in day to day life.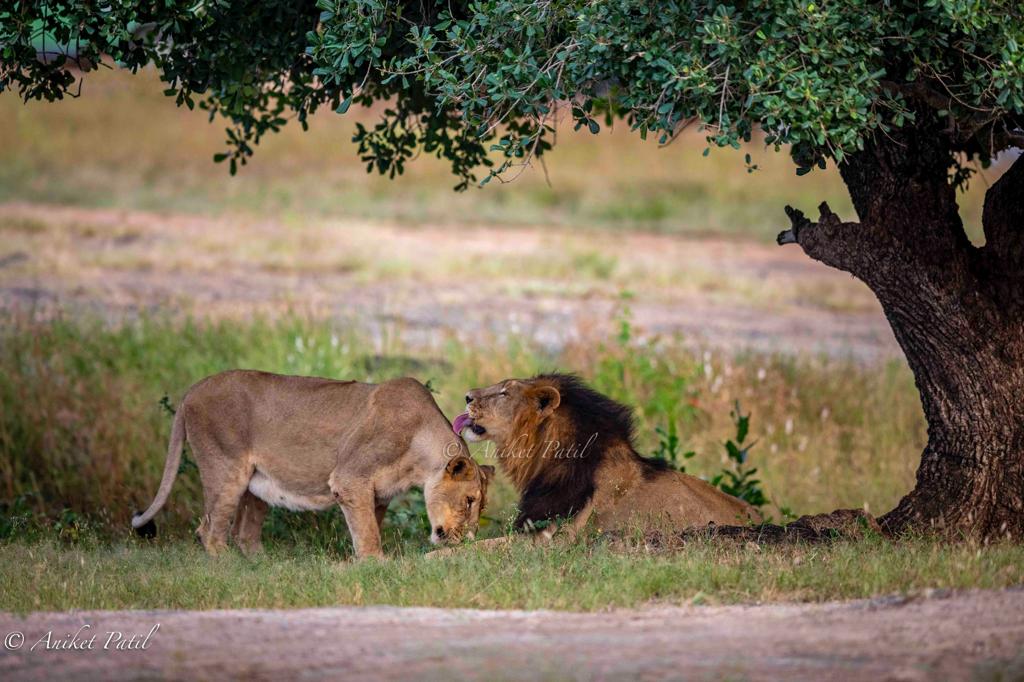 "Do your good deeds, believe in God and believe in karma. If you dislike something and it does not interest you, let it go. If it's not in your ethics do leave it as God will make sure he sets you on the right path."
-Tabitha Kumar
Team MOGG'S would personally like to thank Mr.Aniket for sharing his delightful story with us.
If you like our stories, share and follow us @MOGGSCoffeeconversations on Facebook and Instagram.
Have a story to share? Write us to stories@moggs.in