"First of all, I don't consider myself to be a motivational speaker, it's basically being a life speaker." Arunabha Bhattacharjee is a Doctorate In Management Studies,an internationally certified Leadership and Behavioral Trainer with a specialization in Advanced Life Coaching and Strategic Planning. He is also a Chartered Economist and a fellow of Global Academy Of Financial Management,USA. He gives us a brief description of his encounter with life and what it had in store for him.
"I am born and brought up in the city of love in Silchar, North East. I was never a great guy in terms of acads."
Arunabha narrates his story from being a weak student in academics to changing lives and helping people with his knowledge and intellect. As we speak, Arunabha has trained over 65,000 individuals across the globe with over 1 Million + Lives touched over Social Media Platforms. Arunabha says that his 10th and 12th grade marks were inadequate, and with those scores he would have become nothing more than a coffee or tea seller on the streets. Not to demean them or their hard work but, he believes that life took him to another level when he wasn't worthy of it. "Back in my schooling years, we used to have a debating culture or JUST A MINUTE (J.A.M.) But I never won any of them." He did not give up, for our greatest weakness lies in giving up and the most certain way to succeed is always to try just one more time. His close friends had gained excellently well in their 10th examination whereas Arunabha, a straight 60%. He talks about the peer pressure and the comparison between his friends and himself. In our country, the society aims to know how much the neighbour's son has scored rather than their own child's. Arunabha faced the same pressure as well, with his friend's marks and his.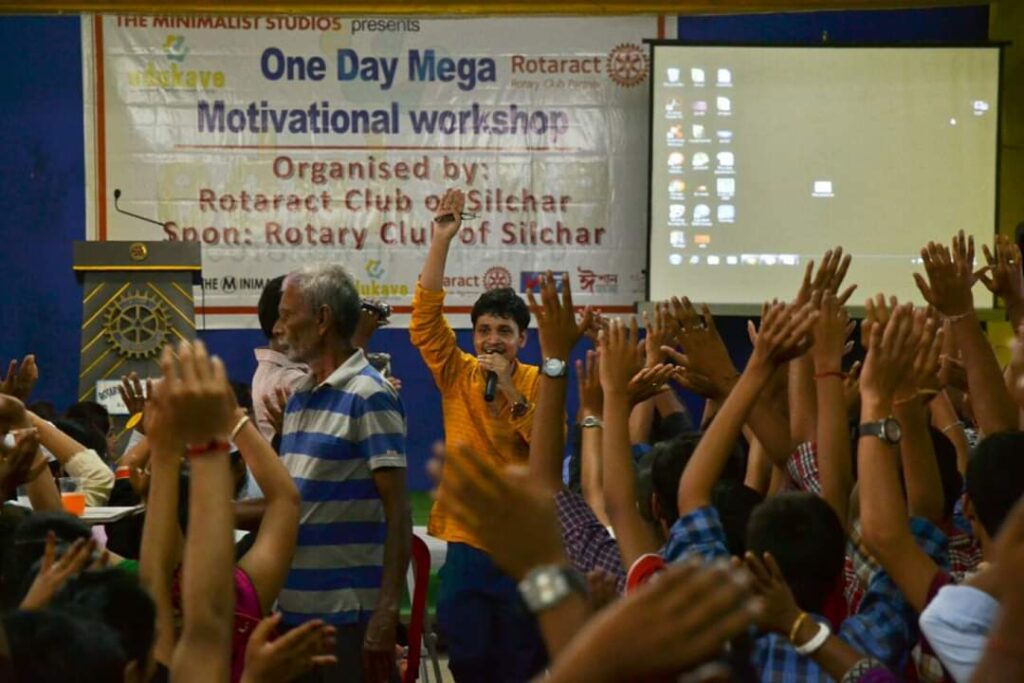 "Some of my neighbours called my parents and spoke to them about my future. Why are you allowing him to concentrate on extra- curricular activities when he has gained only 60%? What lays ahead? I had no clue." You can't have a better tomorrow if you're still thinking about yesterday and although Arunabha, had not won a prize during his schooling years, he did not give up his passion for the debating and quiz culture.
"Silchar does comprise of good educational institutions. However, due to his marks he got himself admitted in a 70-year-old government college.
Firstly, I had met with an accident couple of months back and nobody actually bothered to enquire about me. Secondly, I messed up with my scores. Thirdly, I kept on participating in many oratory contests but I did not win anything. Fourthly, I was from a good co- head school and the others were from different backgrounds. So I was completely muddled as to where have I landed in life." A promise to yourself is a treasure that will drive you to the path of success and, Arunabha promised himself that no matter what may come by, he will not give up on his communication skills. He had taken up science for his 11th and 12th grade. However, he says that all the subjects just flew above his head, except English and his love for it. Although he was dejected about joining a government college, the same college seemed to be beneficial as it has a heritage of producing a debating and oratory culture. "Every day for 2 and a half hours, I used to talk to myself in front of the mirror. That was the only place where I could try and build my confidence, vocabulary, dynamics, energy level and so on." We remember, we rebuild and we come back stronger. During Arunabha's 11th and 12th grade, he participated in many oratory competitions and there was not a single one at which he lost. And that is when the journey of global stardom starts. That was definitely a shift in his life.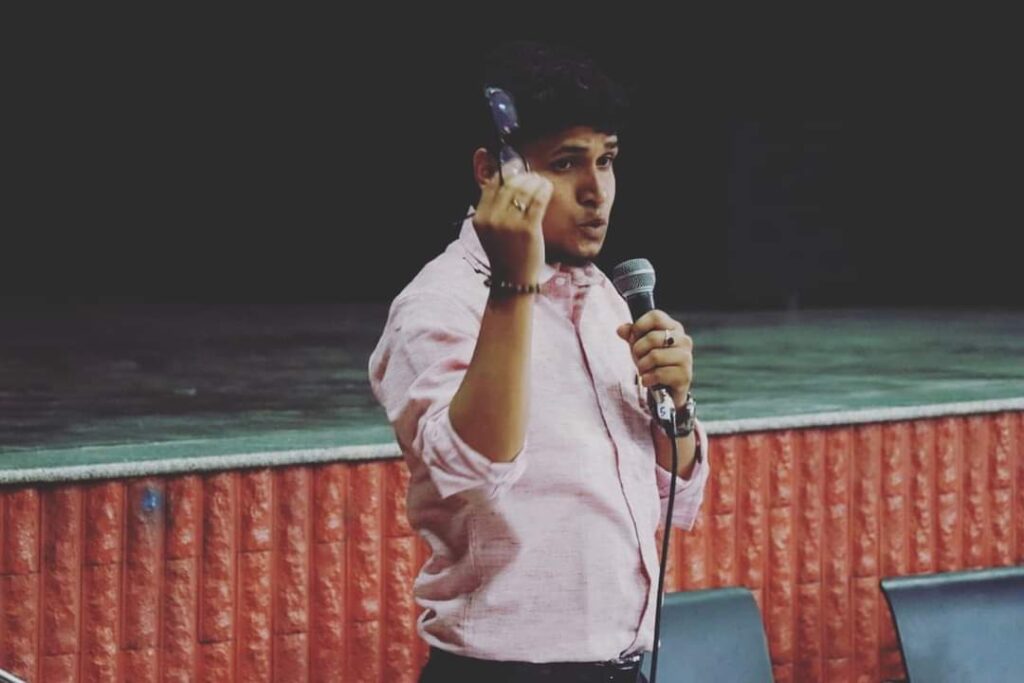 "My parents were very happy so I treasure and owe everything to them. I recall those days as a foundation. Today I train people from MIT, IIT, IIM's and there are people hailing from these premier institutions who report to me and I still feel this guy who scored 60% in his school and college is able to manage all of this."
Arunabha decided to take up computers after his 12th graduation. But he says that every decision that he took was not in alignment to his passion. However, all such decisions gave him a learning experience. He joined Fresher's World while studying and he received an opportunity to travel around with them, inspiring youths. He then went on to pursue his post- graduation. By the time he finished his graduation he had already won couple of awards and he had trained approximately 18,000 people in colleges that too, free of cost. "It was just a word of mouth, there was no money involved."He started working in banks and companies and moved from one job to another but, he was not satisfied. Somehow, he wanted to bring his passion and profession together, as one. With the help of his manager, he started to train people internally at work and externally as well. Now, Arunabha was contended with his life.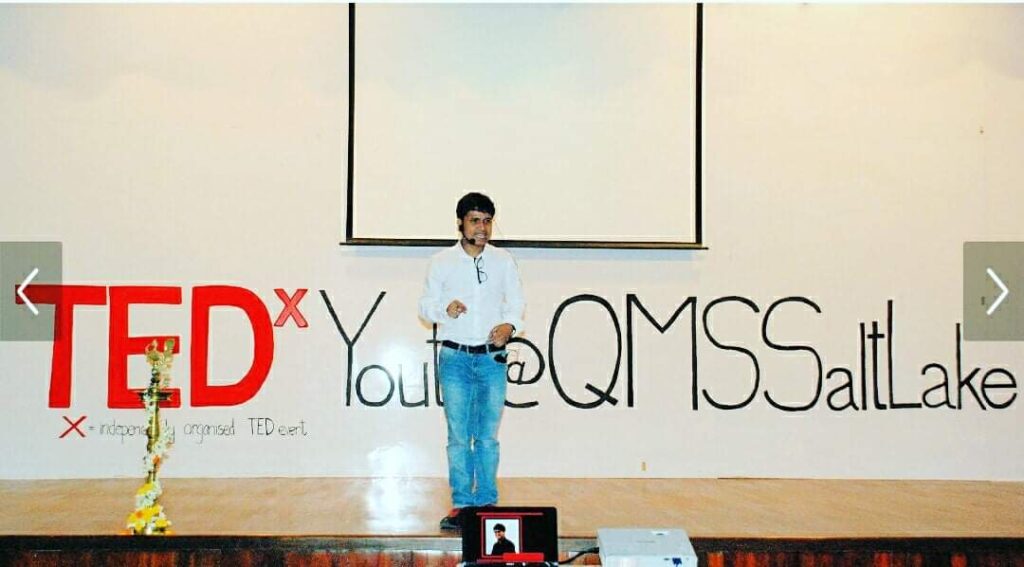 In 2016, he received the Dr. Baba Saheb Ambedkar award from the International Human Rights Council for being someone who is training people without charging a penny. In the same year, his dream came true when he was asked to be a part of TEDx. He also started various movements like Ask Arun and Motivate India.
There was no halt at this point for Arunabha and his journey continued. He went on to write a book – Power is You- Step towards Excellence. He won many awards such as- the National Indie Excellence Award from U.S.A, the National Youth Award and North- East person of the year award.
Arunabha goes on to train people, he still gives talks and webinars as well. This is his journey of inspiring and motivating people so that they find their own version of Arunabha at some point in their life. Do what you can, with what you have, where you are! And this is what Arunabha did as well.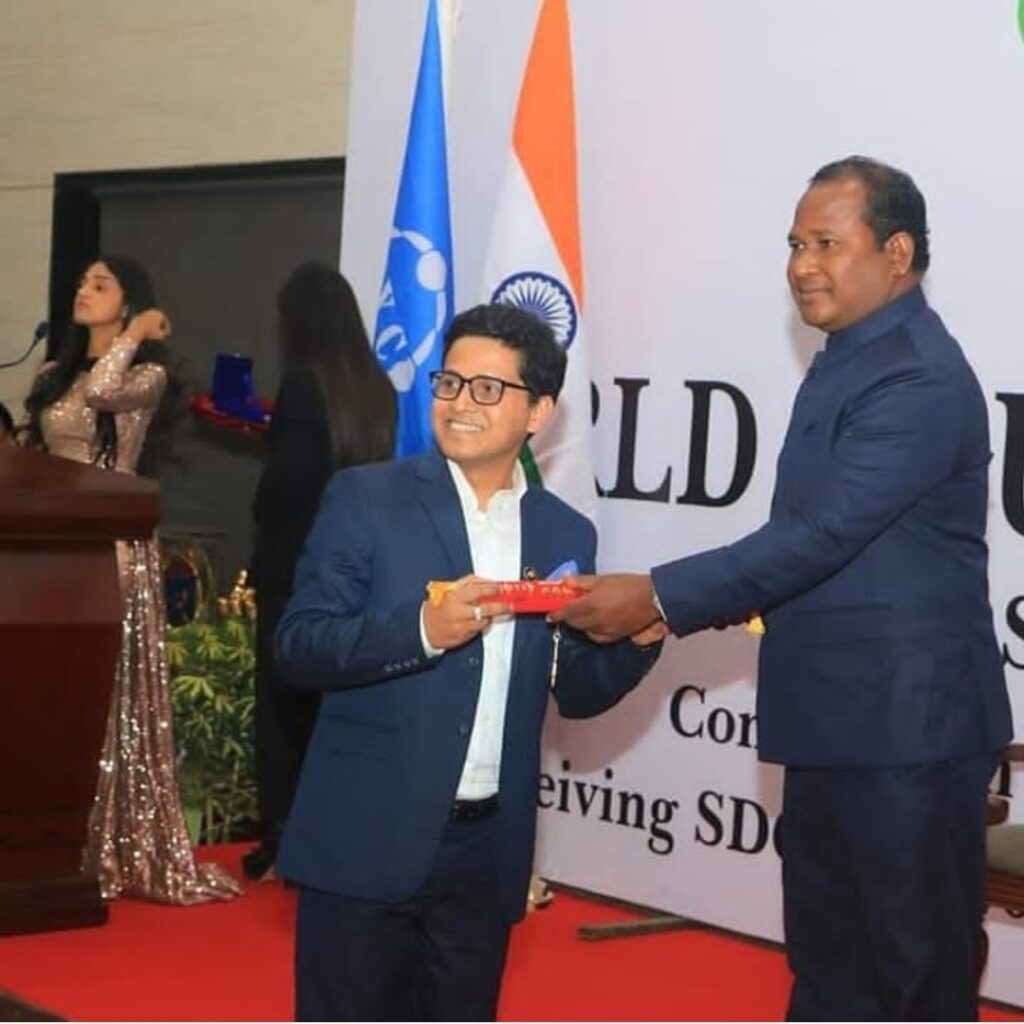 -Tabitha Kumar