"My journey started in 2001. My father was a sweeper and after my 10+2, I expressed my interest to him that I wanted to become a doctor. So if he could send me to Gorakhpur, situated 94 kilometers ahead of my native town, in Uttar Pradesh."
Satish Anand, an award winning international author, soft skills trainer, a motivational speaker and a content developer shares his inspiring journey from a small hut to a mansion!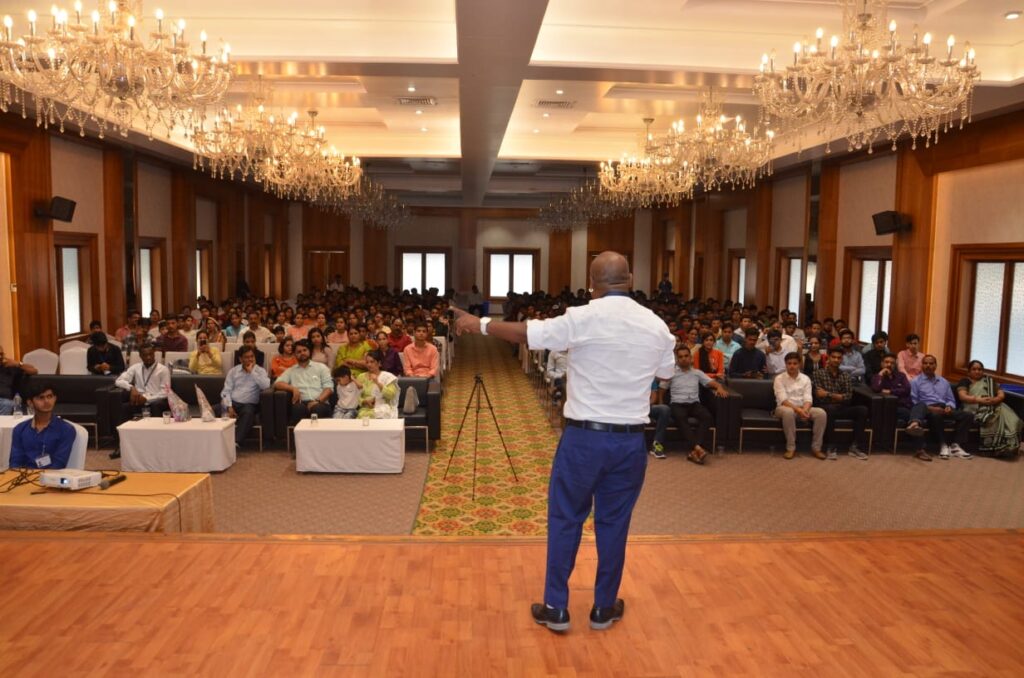 Mr. Anand expressed his desire of becoming a doctor but it was very difficult for his father to fulfil his dream. Firstly, Gorakhpur was very far away from his hometown and the CPMT coaching was too expensive. This proved to be strenuous for his father. However, he kept their small hut on lease and managed some money, trying to make his son's wish come true. It's not the flesh and blood, but the heart which makes them a father and a son. "I was in Gorakhpur, but I was disqualified from the examination as I did not attain the marks that was required. Now, I had no option and I had to come back home. My father had nothing anymore and I couldn't ask him for money." Responsibility finds a way and irresponsibility finds an excuse. Mr. Anand started to worry about his siblings. He did not want their dreams to be shattered like his and, he took up the responsibility of working hard so that their lives could be better. Mr. Anand had stolen money from his dad's wallet and left to Gorakhpur. He wanted to work, he was even ready to do the job that his father did as a sweeper as he had the determination and the zeal to give his siblings a bright future.
"When I came outside the railway station, I found a man who was painting a railway boundary saying, jobs available at call centers, this was 18 years ago in 2002." When Mr. Anand saw the painting he was attracted to the word, "job," and it excited him as well. He then went to the painter and enquired about it. However, to his bad luck the painter wasn't aware of any kind of information about jobs, he was just doing his work. But, he told Mr. Anand that there were many jobs available in Lucknow. "I had a question in my mind as to what is a call center? Without wasting any time, Mr. Anand travelled to Lucknow. He went to Radkrishna Bhavan and he noticed that everyone was very sophistically well dressed and they had a biodata as well. This startled him a bit and he hurriedly went to the receptionist and told her that he wants to apply and give an interview for a job. The receptionist led him to another location where the interviews were being held. When Mr. Anand reached the location that the receptionist had told him about, he noticed that even at the place of the interview, everybody was formally dressed and very professional. They had their documents in place as well.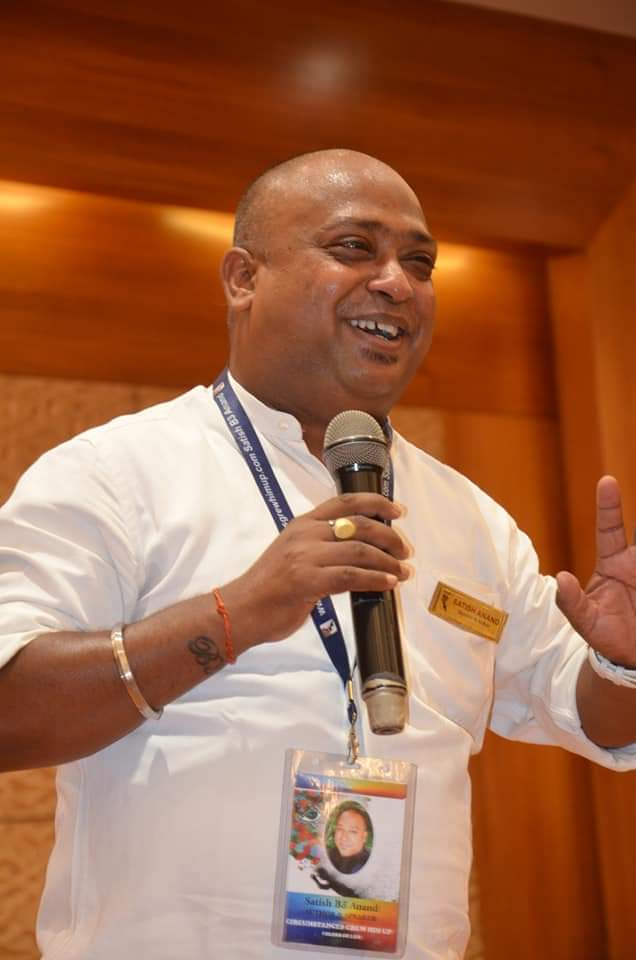 "My goal was to land in any kind of job to provide financial support to my family so that my younger ones don't come across unfavorable circumstances like I did."
Hard work is the key to success and Mr. Anand's story shows us how desperately he wanted a job and he worked hard for it. Not for his own benefit but to support his family. It's a privilege to look out and see that you are supporting your family while your family supports you in return. He was then told to make his CV so he went to a cyber café and got his profile ready after which he went in for a GE (which is now Genpact) interview. "The interviewer asked me, so Mr. Anand can you tell us something about yourself. I couldn't answer anything because it bounced from my head. The language that we used to speak was Bhojpuri not even Hindi and English was out of the box for us. The question was in English and I couldn't reply, I then got disqualified." Mr. Anand did not go back home after being rejected. He continued his quest for a job. The next halt for him was at a dhaba. He started to work at a dhaba and he was hired for 750/- per month.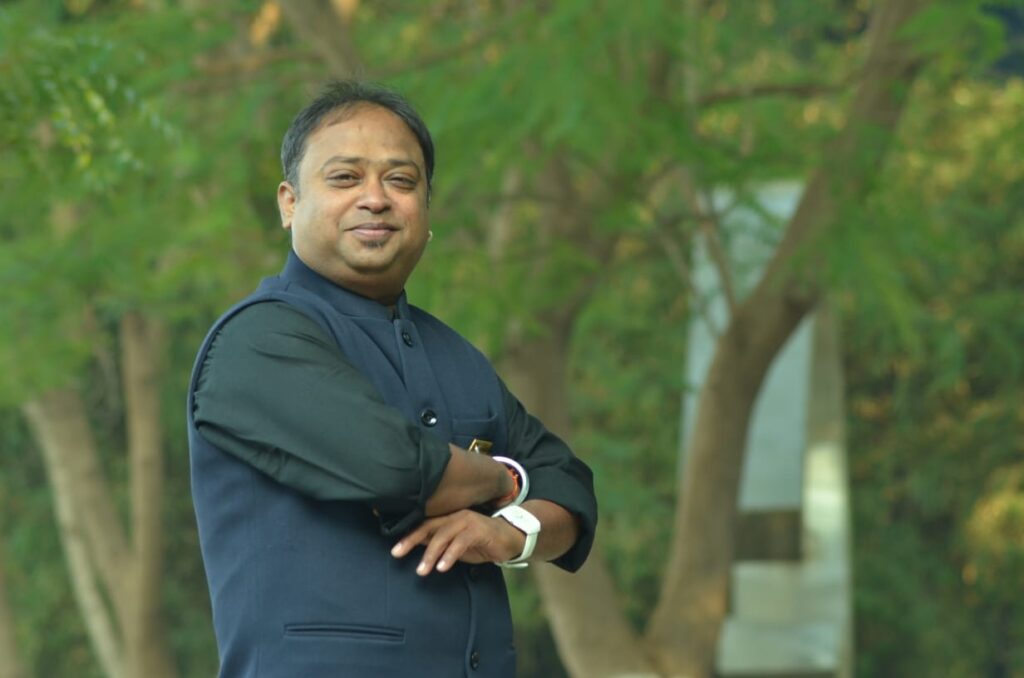 "I was hired as a servant. My job was to clean, bring grocery items from the market. This was my work profile there."
He says that on the 19th day, when he went grocery shopping, he came across a man sitting under a canopy selling jobs. "I went to him and enquired about the salary of the job and the man told him the work profile was for 5000/-. I was shocked. Where 750 and where 5000. So I asked him how to go about with the procedure and the man told me to pay a registration fee of 500 and then the plan will continue." Mr. Anand acquired 500/- from his boss at the dhaba and he deposited it to the man under the canopy. To his surprise, he realized that the job was at Sikandrabad. Mr. Anand was troubled. He had just come to Lucknow, a new city and now he had to move to a completely different place, this worried him. However, with courage he went ahead. When Mr. Anand reached Sikandrabad, he followed the instruction that the man under the canopy had given him. Well, after rummaging for some time all throughout the place, he realized that he was betrayed and cheated. There were no jobs, no building and no instructions that the man had given him. "I had no money left in my pocket, I didn't even know anyone there. My family wasn't aware of my situation." He then saw a group of people picking up rags and he joined them too. He started to pick rags at railway stations, the bus stops and so on and began to make 60-100 rupees every day.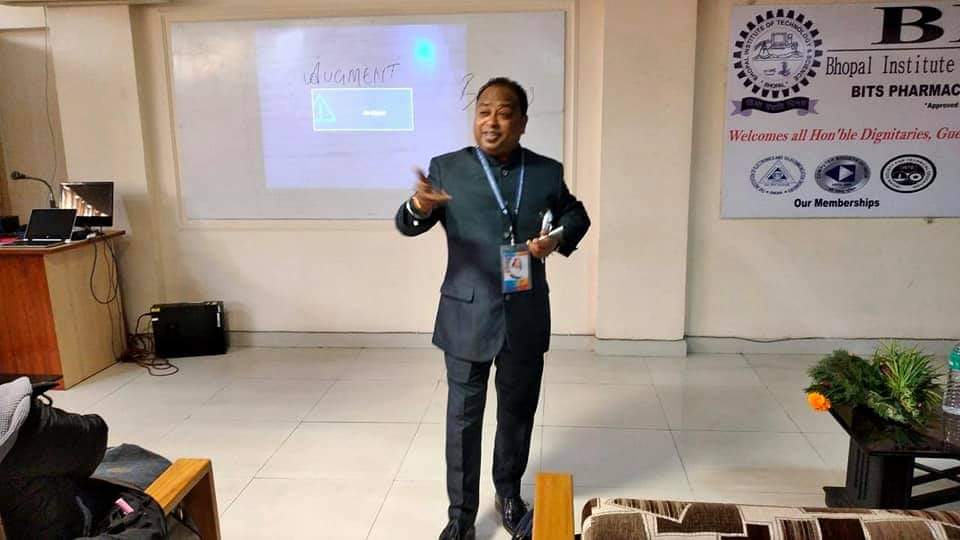 Never give up on something that you really want. It's difficult to wait but it's worse to regret. Mr. Anand worked as a rag picker for a month but he did not have his own shelter. Later, he began to attend many interviews in Sikandrabad itself. He would work hard at learning English and although people laughed at him, he had one mantra that pushed him forward that he is the author of his own story and, somehow he has to climb the ladder of success. He was rejected at many interviews but finally on 13th November 2002, he was hired by Gold stone, a BPO and there his journey began as a domestic call center executive for 6,300/-. "1st December, I received my first cheque and I decided to call my parents and tell them that their son had started to work." He called the telegram operator and he gave Mr. Anand a rather sorrowful news, that his mother had a heart attack. The news felt like a strong jolt that went through his body and the operator asked Mr. Anand to return home as the condition of his family was growingly unstable. He then spoke to his father who he pleaded him to come back home. However, Mr. Anand promised his father that he would return soon, for holi at least. But, he did not think of going back home because he wanted to work and earn enough money to get his house back. Few days before Diwali in 2004, Mr. Anand went back home with all the money he earned. He talks to us from the same place that was once a small hut, today it stands as the biggest and the most enthralling mansion in his hometown. There are no secrets to success. It is the result of preparation, hard work and learning from failure. What a transformation!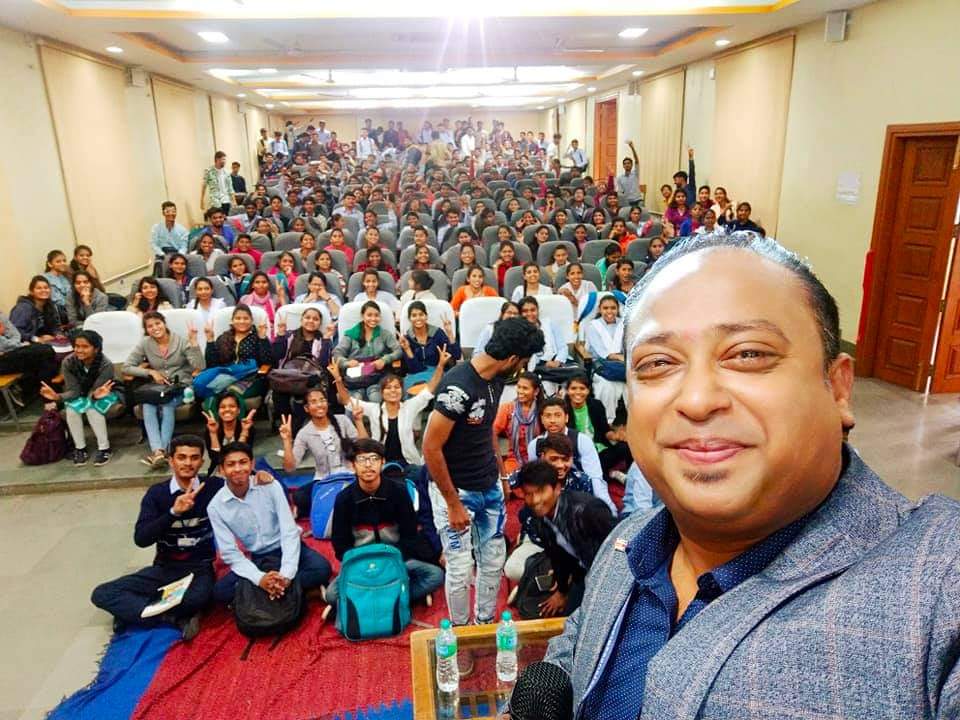 "This was my determination and I had no option. If I hadn't run away from my hometown I would have just been like my father. I wouldn't be here as an international author. So it was my determination over my circumstances that turned me and changed my life completely."
Mr. Anand worked at many places and has delivered his speech at many universities, all over Asia. He plays a major role in central and state government projects as well.
"I was working on a project with HPES and I decided to resign from the organization as my book had been rejected 19 times. The manuscript was ready within 4 months however, my book had 19 rejections. So what I thought was that I would completely resign and concentrate only on my book and on September 17th 2016, my book was accepted to be published by Patridge (Penguin publication), USA." On 19th October, Mr. Anand received an email saying that he was recognized as an acclaimed international author. "With many stories that I had in my life, I wanted people to read them and be inspired." Mr. Anand's left side is paralyzed as he was hit by a paralysis attack in 2009. His right side is recovered, but the left is 13% paralyzed. So he had a story to share. And he fought his way through.  To acquire something, one must do a lot of things and that's exactly what Mr. Anand has done through his journey. "You need to give wings to your hope only then will you reach your most exciting destination.'' With all the hurdles and complications, Mr. Anand continuously travels to inspire and motivate and he delivers all his motivational talks, free of cost. He manages his expenses by being associated as a soft skill trainer with many universities and as an international author.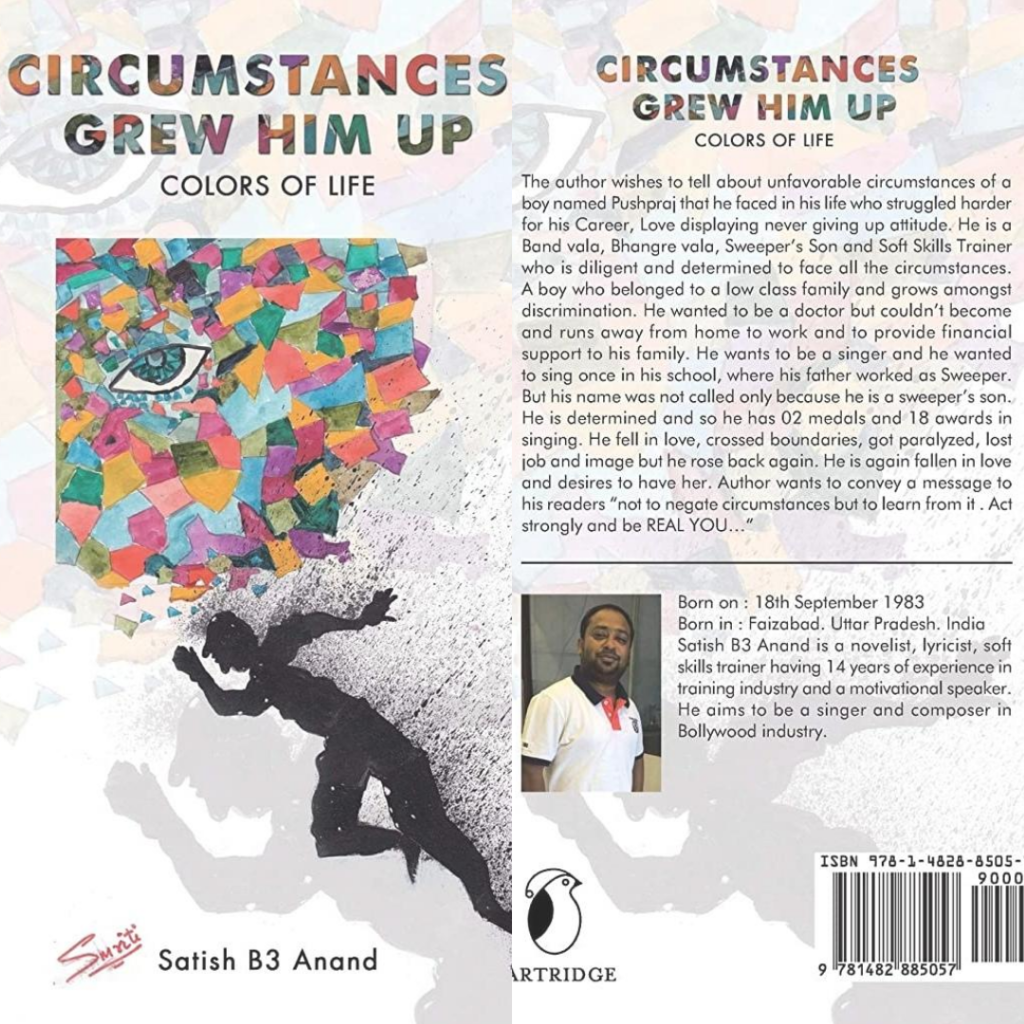 "People consider unfavourable circumstances as hurdles, these unfavourable situations are actually opportunities. If you consider them as an opportunity, then they will take you to the most exciting destinations that life has in store for you." Mr. Anand says that there are ups and downs through your journey. He says that life is like a heartbeat, it keeps going up and down but once it comes to a standstill, we all know the end result.
Team MOGG'S would personally like to thank Mr. Satish Anand for sharing his story with us. His story is certainly an inspiration for us and for many.
If you like this story, please share and follow us at #MOGG'Scoffeeconversations on Facebook and Instagram.