"I started Curl Cure because I love my hair, it's my favorite thing." Well, looks like Simran is fueled by passion and long strands of beautiful hair. Her cute team of 3, Neha, Akshita and herself run the whole show. What did destiny have in store for her? Let's find out.
"It basically started out because I love my hair. And what is more important is to find the one thing you want to wake up to that will drive you forward."
Simran says that since she was a teenager, she has always loved to do two things at a time. She has worked a 9pm-5pm job and had her own side business going on simultaneously. "I had a very small startup where I used to customize t-shirts. She started off small, but her continuous efforts led her to what she has become today."I don't have to report to somebody because I like doing things on my own." Let perseverance be your engine and hope be your fuel. The same way, Simran continued her journey doing something or the other. She says that her friends always asked her for advice concerning their hair and, she thought to herself in a sarcastic manner about starting her own consultation. Slowly, Simran thought of actually moving ahead with her own page and at the beginning she had about 70 followers and with that her voyage began.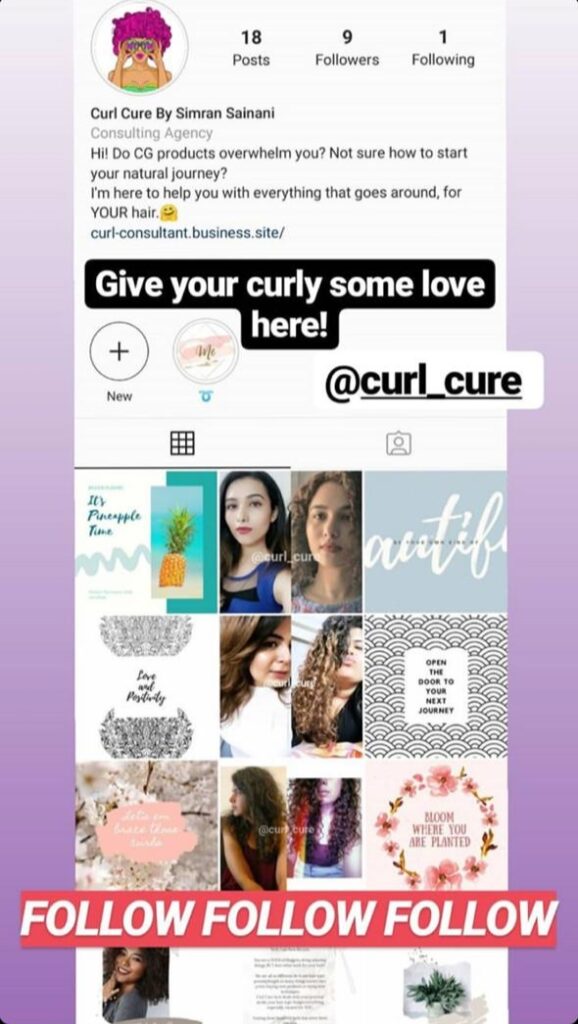 "Many people are not aware of the Curly girl Method(CG), it is a community and there is a lot to read about it. I studied in NIFT, Mumbai and everybody asked me of how I used to do my hair and I replied to them genuinely." Simran says that during those days, there were limited resources, everything had to come from abroad but, slowly things started to change. Simran was tired of her 9pm-5pm job and she quit it. Meanwhile, her page started boosting and before she knew it, the lockdown had magically turned out to be a miracle for her as she gained a lot of followers and positive feedback as well. "Simran because of you my hair became like this. "Simran because of you I have the courage to keep my hair open. Giving them the confidence, empowering people, yes! I believe I can drive this platform to great heights." Now, she has over 12,000 followers on her Instagram page. However, with every step of success there is a challenge one should face.
"One of the greatest challenges that I faced was trust issues." People do not easily believe what they see on social media and that seemed to be a difficult phase for her.
However, with her continuous attempts of building their trust, she is where she is now! "People have been very open and very kind. Maybe because it's not a brand, it's me. I do random stuff, stupid stories so it's very interactive that way. When you are more of yourself, people connect more with you." She makes her account very vibrant, and takes it to a personal level and that helps her followers believe in her.
The more you show yourself to people, the more accepting they will be," is an advice that Simran gives and she also believes in just taking a leap of faith and moving ahead with that one thing that you adore with all your heart. A backup gives you the liberty to relax. But, Simran says that she doesn't have a backup and she continues to work hard right now, in order to excel with all that she does. Simran also knows that she has to work, and just do it, she has no other option and thus, that's her drive. "It's a crazy ride, I have so much fun every day and it's amazing. But, you have to take that jump."It's a good thing to earn money but, it's a great thing to stand up for yourself and not rely on anyone financially. Simran says, "I don't like asking money from home, I haven't since I was 19 or 20. I have always done small businesses for my own expenses. I have my savings since back then." She is a true inspiration for all those who have the passion and the will power to start their own business.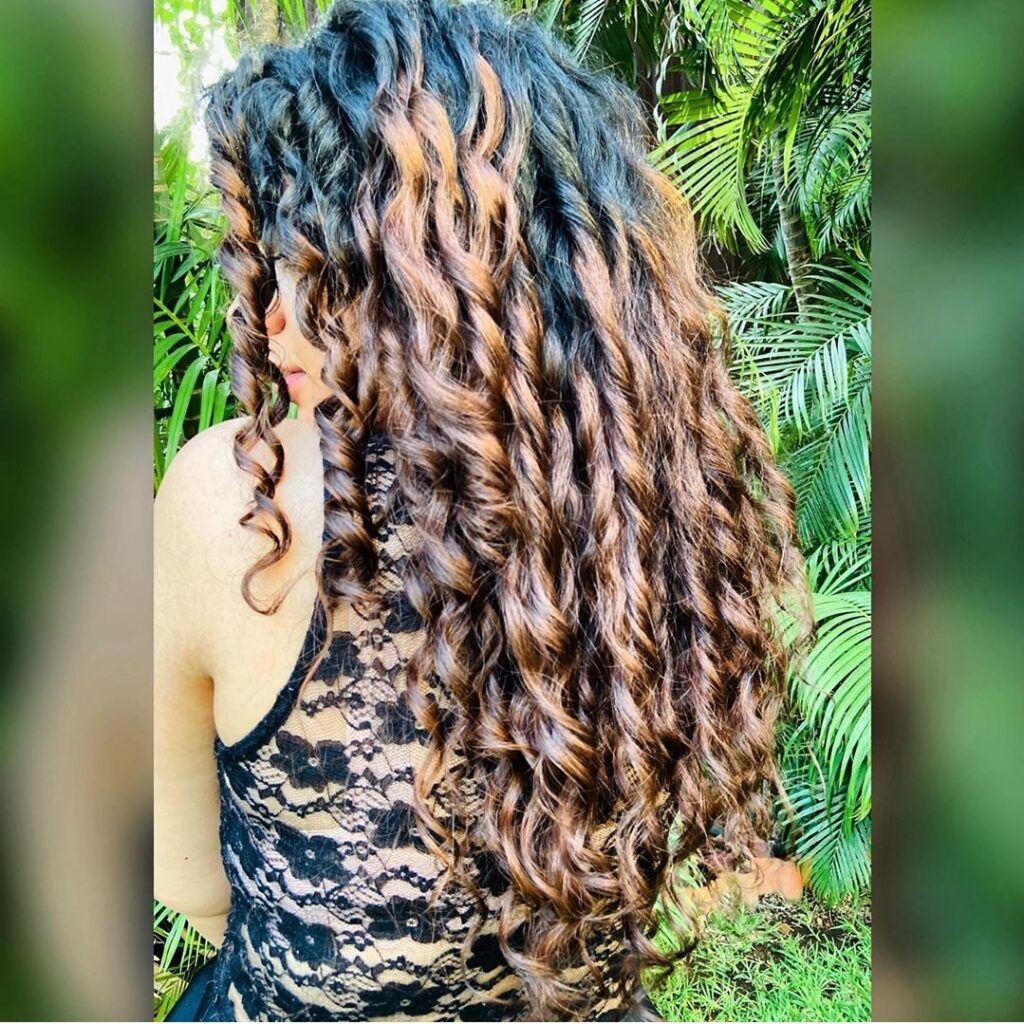 They all laugh because you're different. You laugh at them because they're all the same. Simran believes in providing the best for her customers more than gaining commission. She is very particular about enriching her customers and giving them utmost care, ensuring that they are benefitting out of her products and gaining confidence to flaunt their hair. Consumer satisfaction is all that she strives for! And that makes her stand out from the others.
With taking a student loan, risking her career and her education and finally blooming into a beautiful flower, reaping what her lovely soul has sowed till date, she is a true inspiration. Simran has started to sell small products on her page and as she has been consulting for over a year, she definitely knows best on curating products that prove to be beneficial for her consumers. She says,"the more you show yourself to people, the more accepting they will be.
-Tabitha kumar