Born in a lower- middle class family filled with hardships and poverty, Santhosh narrates the journey of his life, through challenges that were thrown at him like a rolling ball, that later led him to victory.
Santhosh, was born in Mumbai and his father wasn't very keen on taking good care of his family. However, his mother strived hard to earn a living. "Would they live through the next day?" was a question that would haunt them day and night. After his father passed away, his mother was left with three boys and a dark future.
Having very little income at hand and with much difficulty, Santhosh's mother brought up her sons and helped them complete their education. Such is the love and sacrifice of a mother. Santhosh was always a brilliant student during his schooling years and he would always make his family proud. With interest in education, he continued to pursue his dream by working hard and helping his mother as well.
"One should have the Dedication and Passion to accomplish a particular goal," says Santhosh.
He continued to pace after his dream and with the help of his beloved mother, he was able to emerge as an Electronic Engineer. "I had a habit of attending interviews after my engineering years were over. I would check the paper and give interviews every three months, not with an intention to get a job, but to understand my market value. This I did for ten years of my career. Every three to six months I would go and evaluate myself." With a childhood that did not provide much, Santhosh reached "somewhere" in life, that also enabled him to educate his youngest brother to become an Aeronautical engineer. With the salary of his first job he started to pay for his further professional studies and competitive exams that made him independent and successful.
He started his first job at the age of twenty as a system engineer. He then began to climb the ladder of success with three words that motivated him,
"Focus, Dedication and Passion." He says, "if you are passionate about something, automatically you will have the focus and the dedication to do it."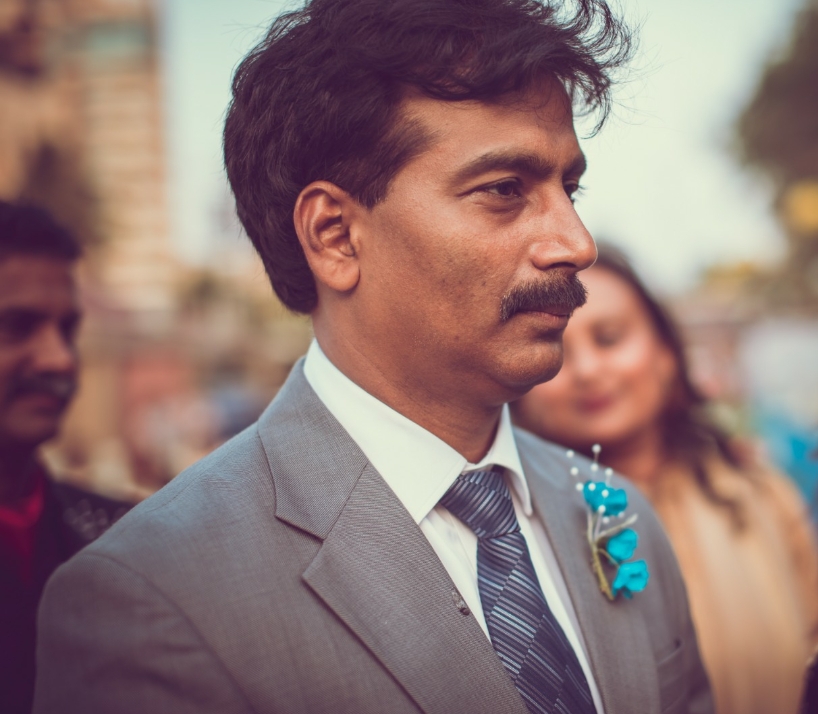 One step at a time he started to move upwards and from being a system engineer he then moved on to be a manager and then to a general manager, moved on to the position of a senior manager and then he became the Vice President of iball company. Climbing this ladder was not easy for Santhosh. He says that working twenty-four hours a day, having a creative mind, producing innovative ideas, learning consumer psychology and striving to be the best are all the hurdles that one should pass through, that also provides experience and a sense of knowledge through the journey. Sleepless nights, tension and pressure were extra problems that he had to face and overcome. But, he did not give up. He continued to climb until he was satisfied with where he had reached, and began to notice that he had led the company to its best. In the year 2019, he decided to climb another ladder and start his own business. He has a creative mind and he is passionate, hence he has started a career that is completely different from what he worked with at iball. Now, he has his own consultancy, and he is content with where he is going in life. With twenty-seven years of work experience, Santhosh's life story provides an encouraging experience of hard work and motivation.
Just as his name, the story of Santhosh is an inspiration that will enable you to never give up through obstacles and push you forward knowing that the best is yet to come. Stay tuned, life has something great in store for you too!
-Tabitha Kumar