In this great big world, Ria Agarwal shares a delightful story of her Tiny little world, her own Tiny Little Things. As the saying goes, a big business starts small, Ria began her journey by selling mere attractive posters during a college fest.
"In my final year of college it was just a thing to get some extra money. So we started off by just selling some posters and I would print them out from Printo. I would make posters on F.R.I.N.D.S., Game of Thrones and so on and sell it."
Slowly Ria got in touch with a lot of dealers and she joined many groups on Facebook, basically buyer seller groups. "You can join these groups and you can get in touch with a lot of manufacturers, importers, wholesalers etc." To be successful you have to have your heart in your business, and your business in your heart. Ria started to work hard to bring forth creative products and expand her career. She was able to get in touch with dealers and manufacturers from whom she could directly source her products. "So, I started off by doing just an online thing where I never stocked things up. They would send me photos and I would upload them on our page and if anyone had an order, I would forward the order and it would be shipped to them." She started to climb the ladder of success, but she was patient enough to move steadily and diligently. "Then I slowly started buying stock and keeping them at home. I started doing exhibitions across town." Tiny Little Things is known for their adorable customized products. "I researched a bit about customizing different products, I brought in the tools and machinery that was needed, also the raw materials that was required and I started working on it." Ria also says that at many exhibitions her stall looked attractive and stood out from the rest because they would customize products within half an hour and give it to their customers who would walk out from her stand with a smile on their face.
"I did a lot of celebrity collaborations with Vicky Kaushal, Yuvraj Singh, Ishan Kattar, Tapsee Pannu and many others as well. I sent them my products, they started putting up stories and tagging me in it."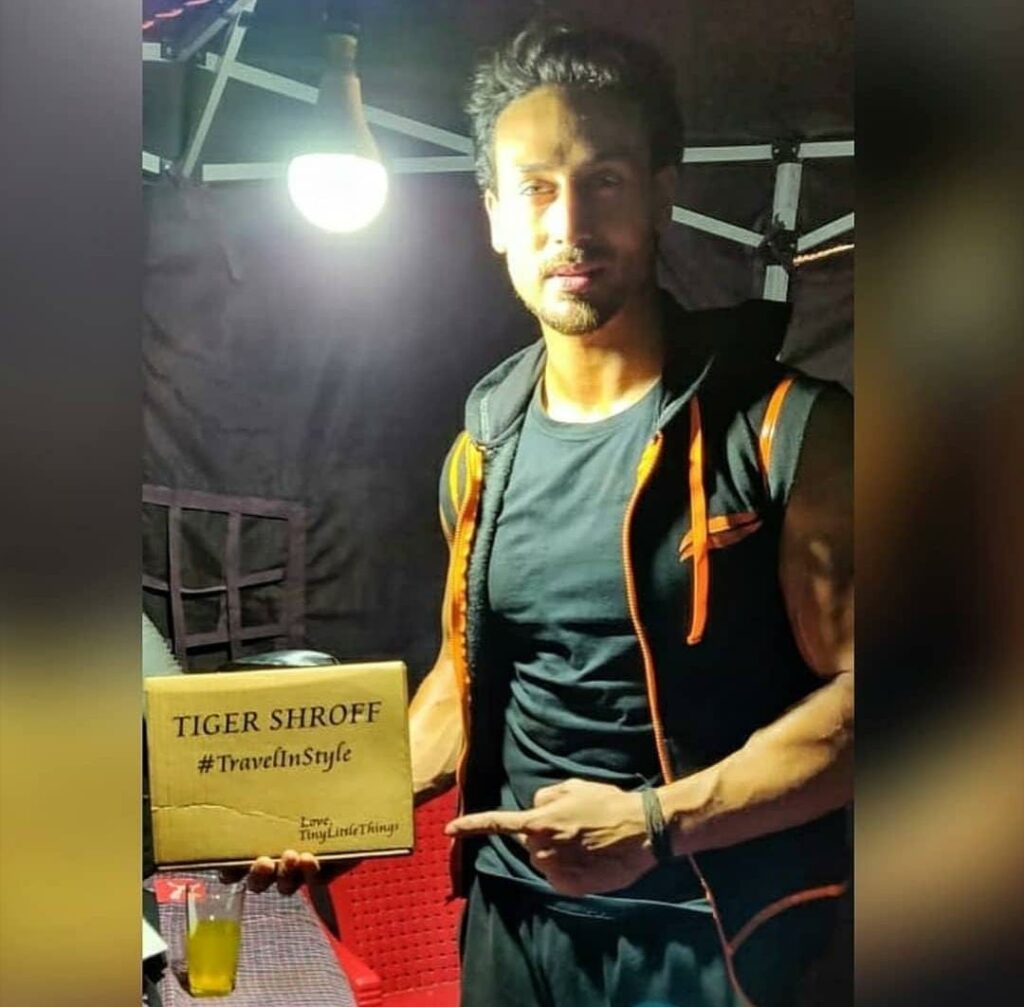 Great ventures start from small beginnings and, Tiny Little Things that once sold bare wall posters has gained a range of more than 250 products and an Instagram page of about 14,000 followers. "It's been quite a journey. In the beginning I had 0 idea of what an online platform for business is. I was extremely raw when I started off, trying to do this and that." We make a living by what we get, but we make a life by what we Give and, Tiny Little Things keeps a part of their monthly profit for animal welfare and medical aid. "It's just our small way of giving back to the society!"
Every problem is a gift and without problems we would not grow. Ria found herself stuck in a situation when their Instagram page was taken down as someone had reported the page unnecessarily. She had to start everything all over again however through this disturbing experience, she came out stronger and victorious.
The Covid- 19 turned out to be a blessing in disguise for Ria as she took time off from her business and concentrated on creating new products. "To every negative there is a little bit of positive. There was a complete lockdown that was announced and, the first month of the lockdown gave me a lot of time to chill and I also had a lot of time to research about many more products as well." Ria says that she had a lot more to offer in terms of her products, after the lockdown. Thus, that one month proved to be extremely useful for her.
"I got to actually sit and put my head into something and that got me to launch my balloon hampers and I'm getting a great response as no one has even seen something like this before. Of course, people in different cities were doing it but, they haven't come across someone in Bangalore that was doing something like this. This is what I would call, using your time wisely."
Good business leaders create a vision, articulate the vision, passionately own the vision, and relentlessly drive it to completion. Ria has excelled herself as a growing entrepreneur. She has done exceptionally well in terms of her business, her hard work and a strong sense of perseverance.
-Tabitha Kumar