With the onset of social media, we are exposed to numerous concepts, talents and we also bear witness to the world growing closer to each other on a daily basis. It has resulted in a boom of individuals expanding their creativity and building their careers through various online platforms. Young teenagers are exploring this space for their own benefit in turn, they are establishing themselves and the country as well. The young 16-year-old Paul David has started his very own show that is creating a stir online and, is also gaining popularity amidst his audience.
Paul recently began his show on Instagram named, "Your Story with Paul David." He interviews musicians, singers and music directors from all over India and makes the world of melody a lot more interesting.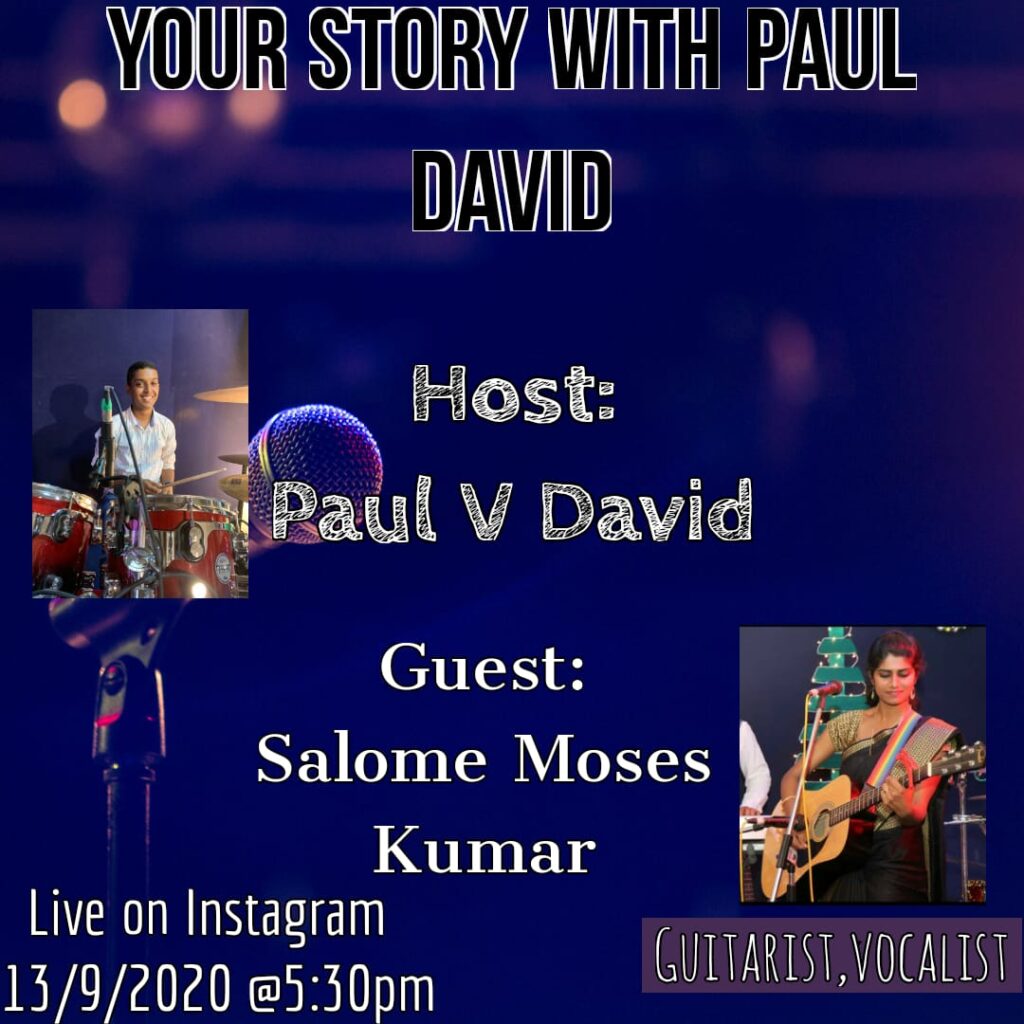 "So once I was listening to this radio show where Anushka Sen was streaming LIVE and she was giving an interview very late at night. I was wondering that no one ever interviewed all kinds of musicians. One of my biggest inspiration was Dharshan Dhoshi who interviewed only drummers and I wanted to do something similar as well.
Thus, I decided to start my own venture with various kinds of individual personalities connected to the field of music.This is when I came up with the idea of Your story with Paul David." This show brings together different individuals who are musicians and Paul interviews them based on their musical story. Questions such as their journey with an instrument or their voice, their motivation, their favourite songs and many more questions are asked during the interview. Also, he requests them to sing or play a song and that keeps the entire show lively and interesting. Paul has also maintained a question answer session for the audience that is watching as well. A young mind, but a creative spirit is all that matters.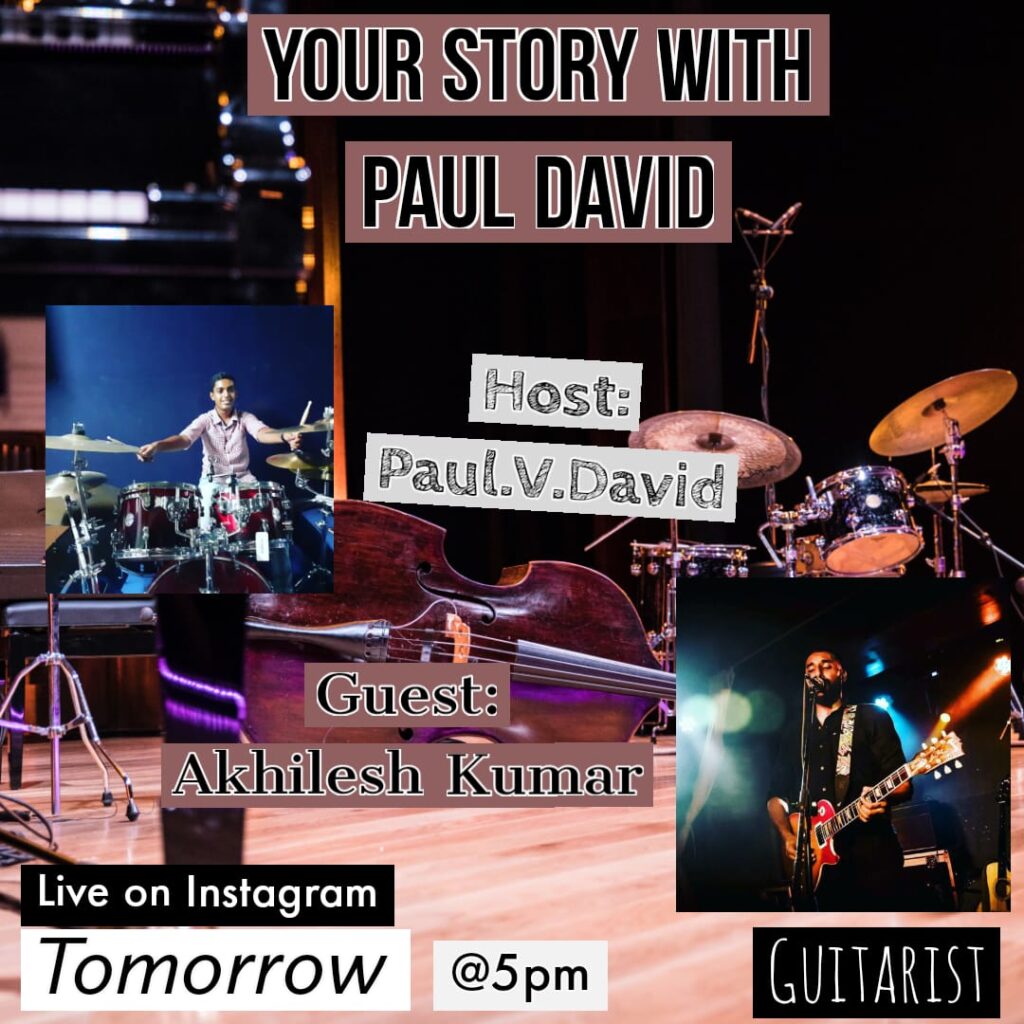 Although Paul is the host of his show, he has a team to support him and he regards them with all his heart. He believes that without his team, the show wouldn't run and it would never be a success. "So, my team involves 3 people. Sneha S., who does the marketing of the show. She shares the posters to as many people as she can and posts it on different social media platforms. By doing this, she helps me gain a lot more viewers and it also helps in popularising my show as well. Sneha keeps people updated about the upcoming interviews and is always ready to help me out in any way. Sakshi Jennifer assists me in preparing the questions every week. Each musician is connected to a different kind of music and a different instrument so, she researches about them and prepares a list of questions for me. My work is to just come on the show and be the host however, my team is my backbone." It is astounding to actually acknowledge that all three of them are just between the age group of 16-18. Hats off to the three musketeers for producing some brilliant content and coming up with innovative ideas every Sunday.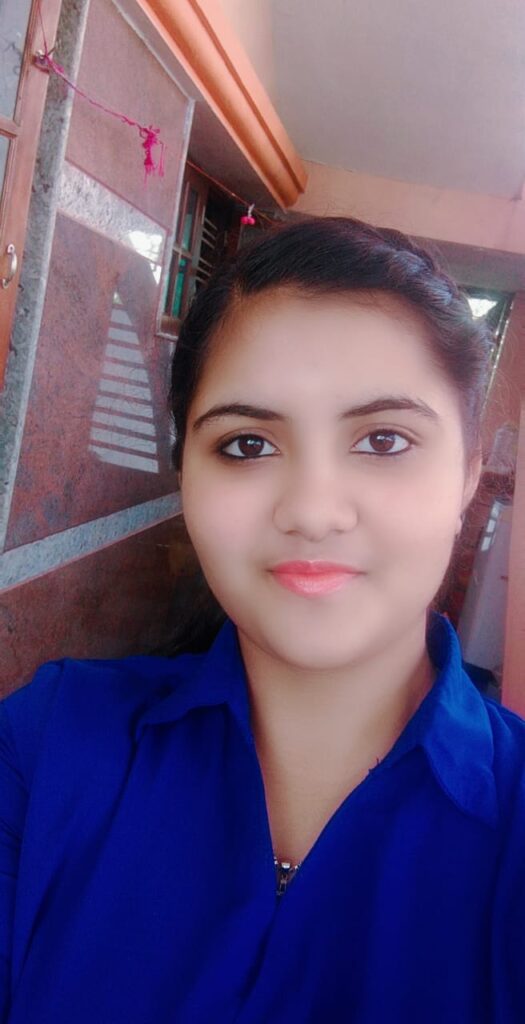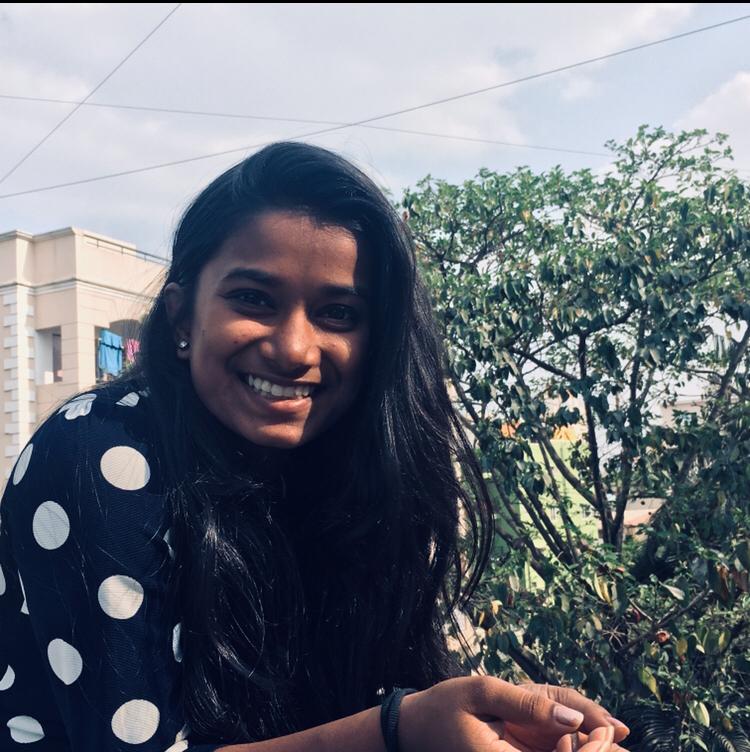 Each new journey has a set of challenges that help us grow and for these young souls, an obstacle at this age will produce a strong foundation in their lives. Paul says that preparing questions for the interview is a challenging process. "Each musician is different and we find it a bit difficult to research about them and the instrument they are linked to. Also, we take feedback from all those who are and have been interviewed and that helps us to improve our show. We need to come up with something new every week, so that's a task as well." Paul says that through his show, he has learnt a lot about music and he has been inspired by all those musicians whom he has interviewed till date. "I have a great time interacting with them and I love what I am doing."
The show is gaining fame and has an increasing number of viewers and likes every week. They are motivated by all those who watch his show and the musicians that are being interviewed have given them a positive feedback as well as encouraged them to continue bringing the world of music closer day by day. At this very young age, Paul has a very truthful advice to give to us.
"Don't be afraid to start something new. Most of them are always scared to begin with something on the internet because they are afraid of being judged, and a lot more questions in their mind like will this work out? will I get followers? I just want to tell you, listen to your heart, your heart wants to do it then do it, don't be afraid, if I would think the same things then I wouldn't have started this show at all."
Paul's journey is an example and an inspiration for us to never hold back on something we love with all our heart. It's never too late and it's never too early! You love it, your heart loves it then go ahead and do it. Don't wait, don't over think, the time is now my friend.
-Tabitha Kumar
Team MOGG'S would personally like to thank Paul David for sharing his story with us.
If you like our stories do share and follow us #MOGGSCoffeeconversations for more stories like these.