Your Own Home In The Heart Of Nature
The Aira farms is a cultivated and productive land with various fruit bearing trees that would add to immediate revenues on a 20 acre land area. The region is around 50 kilometres from Bangalore and boasts a green ambiance with a stunning hill vista right in front of it. To secure a pleasant stay at the face, we have set up a variety of facilities including fencing, lighting, restrooms, and a security house. Along with this we have designed an exclusive range of amenities like swimming pool, badminton court, dining room, cowshed, kid's play area, temple and many more to curate an indomitable luxurious experience for you. The location is ideal for you and your family to spend time in nature and gain from nature's assets. 
The 3S Policy Of Aira Farms
A minimum of 1/4 acre of land must be owned.

Mogg's Estates will oversee the farm's management, freeing you from all the concerns.

Within three months of investing, you can anticipate a return.

All additional perks and amenities, including fencing, fruit-flower-and forest-bearing trees, electricity, a swimming pool, a clubhouse, a parking lot, a security house, and many more, are included in the investment.

Due to its prime location, lush terrain, and numerous fruit trees, there is a high demand for land and a high rate of land appreciation.
Aira Farms Powered By Sumo Groups
Flexible Payments With Easy EMI* Options
     Connectivity From Aira Farms
50km from Bangalore
6km from Kanakapura
54km from Banashankari
42km from Nice Road
     Nearby Locations From Aira Farms
Hogenakkal Falls
Chunchi Falls
Mekedatu Falls
Sangam Falls
Kabbalamma Temple
Why You Must Invest In Aira Farms Now?

1. Innovation Synced Farm Experiences
With the help of the latest technology we work towards safeguarding your farmland from
unfortunate events such as forest fire, theft and drought and offer you insurance for the
same.
2. Linking Agriculture with Values
We have a team of professionals and agronomists who create layouts and assist you in
determining what you must plant in your farms to receive the greatest benefits of the
expanding agriculture sector, keeping in mind how helpful agriculture is for our economy.
3. Savour Unique Opportunities
Everyone wants to escape the busy, polluted city life. Aira Farms is curated to provide you
with an exquisite experience in the calm of nature while keeping all of your concerns in mind.
It is an excellent retreat to appreciate the splendour of nature.
Aligning Agronomy With Your Gains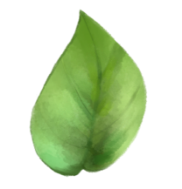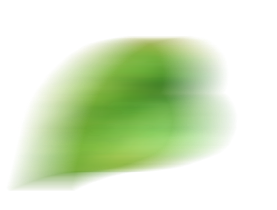 Disclaimer:
The facilities, surroundings, infrastructure, amenities, and characteristics that are displayed or stated are solely illustrative and promotional and may not correspond to the actual conditions. This is merely a proposal for an offer; it is not an official offer. This brochure's goal is to let clients know how many amenities and facilities might be included in the project based on the currently sanctioned plan. Prices could vary.
*terms & conditions applied.